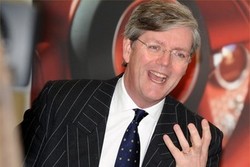 "I had no idea. Not a clue what it would entail. I only knew Saab was for sale, and GM was threatening to shut it down"
(PRWEB) March 18, 2010
When the deal to sell Saab to Swedish specialist carmaker Koenigsegg collapsed last November, Victor Muller, CEO of supercar-maker Spyker sent an email directly to Bob Lutz of GM and just 93 days later they became the new owner of Saab.
When just-auto met with Muller at the recent Geneva motor show, the 50-year-old Dutch businessman was remarkably relaxed when admitting he didn't know what he was getting himself into; "I had no idea. Not a clue what it would entail. I only knew Saab was for sale, and GM was threatening to shut it down".
Muller soon discovered that to save Saab he would need a billion dollars. The funding came from various pools and with the Swedish government guaranteeing the EIB's stake the deal was, according to Muller "signed, sealed and delivered".
Under no illusions as to what is entailed to make Saab a success again, and with sales slumping to just 40,000 in 2009,Muller has set a lower break-even target of 100,000 units a year, seeing this as central to the business case.
2010 will see the arrival of new models, including the new 9-5 which will boost production "between 50,000 and 60,000". There is also a new 9-4x crossover model being produced at a GM plant in Mexico, alongside the Cadillac SR-X, with which it shares a platform. Other models are being outlined, including a re-invented 9-2 model and a new 9-3 is planned for 2012. With the new 9-3, 9-4x and 9-5 ranges, Muller believes the 100,000 target is achievable.
Collaborations with other VMs are high on Mullers agenda, "We have been approached by a large number of serious vehicle manufacturers that want to share platforms with us," he says, and Muller believes by making the "right choices with the right partners" Saab can be set up for the next 10-15 years.
The full version of this interview is available on just-auto.com and contains further details on Mullers plans for Saab, how he intends to achieve those plans and what these mean for the new Saab.
The interview is only available to full members of just-auto and can be found here: http://www.just-auto.com/article.aspx?id=103588&lk=prweb
Membership of just-auto provides complete access to all areas of the service including news, executive interviews, a library of management briefings, archive of material and exclusive discounts. To become a member of just-auto visit: http://www.just-auto.com/membership.aspx?&lk=prweb
###