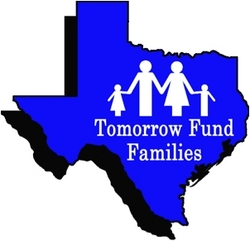 "The state-backed fund opened in 1996 and allowed parents to prepay tuition at a Texas public college or university," Seidlits said. "We want to make sure the contracts are honored as originally represented and agreed upon, because we believe a deal is a
Austin, TX (PRWEB) March 18, 2010
Two former members of the Texas House of Representatives stepped forward today to announce that they are working to locate, organize and help families who purchased Texas prepaid tuition contracts.
Keith Oakley and Curtis Seidlits are advocating to ensure the state's obligations to these families are met in full, despite the fund's anticipated shortfall of up to $2 billion. Both Oakley and Seidlits purchased the prepaid tuition contracts for their own children. Their website, http://www.TomorrowFundFamilies.org, will serve as a resource and advocacy center for Tomorrow Fund Families who purchased the Texas Guaranteed Tuition Plan, formerly named the Texas Tomorrow Fund.
"The state-backed fund opened in 1996 and allowed parents to prepay tuition at a Texas public college or university," Seidlits said. "We want to make sure the contracts are honored as originally represented and agreed upon, because we believe a deal is a deal."
When the Texas Prepaid Tuition Board announced their plan to slash refunds, the Comptroller's office reported that nearly 7,000 investors pulled out of the program withdrawing more than $110 million – equal to 7 to 7.5% of the fund's value, set at $1.43 billion. When the Board later reversed its decision, many families reinvested in the program. Oakley and Seidlits say that their group, Tomorrow Fund Families, feels strongly that any changes to these contracts should not be made without the advice and consent of contract holders.
"Our goal is to make certain that Tomorrow Fund Families are kept informed of any proposed modifications to their prepaid tuition contract, that their voices are heard and that the state's constitutional guarantee to these families is maintained," Oakley said.
"Many legislators have expressed a willingness to continue to meet the expectations of parents who purchased the contracts," Seidlits said. "Our group looks forward to working with the legislature to meet that goal."
Seidlits and Oakley are urging families who purchased the prepaid tuition contracts to contact them through their website, http://www.TomorrowFundFamilies.org, for information on how to help preserve the fund.
Oakley says privacy laws protect the list of families who purchased the contracts. "There are some road blocks to finding the folks who have purchased these contracts," Oakley said. "But I am hopeful that we can provide all participating families the opportunity to express their voice on this issue."
The plan was offered from 1996 - 2003, at which time the fund was suspended to new enrollment. Since then, through no fault of tomorrow fund families, tuition costs have jumped dramatically and the fund is projected to run out of money between 2015 and 2019.
Oakley and Seidlits served in the House for a combined 23 years, and both are former committee chairmen. During their tenure, they supported legislation that created the Texas Tomorrow Fund so that families could prepay tuition. The Texas Tomorrow Fund was added to the Texas Constitution in 1997 after receiving voter approval.
To learn more about Tomorrow Fund Families, visit http://www.TomorrowFundFamilies.org.
About Focused Advocacy
Focused Advocacy is a full-service public affairs firm headquartered in Austin, Texas. For more information, visit http://www.FocusedAdvocacy.com.
# # #