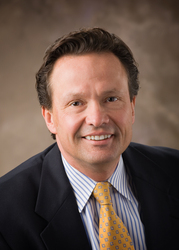 Ipswich, MA (PRWEB) March 19, 2010
Encharter Insurance, an independent insurance agency serving Massachusetts and Connecticut, is proud to have Ray Moore on board. Moore, based in Encharter's Reading, MA office, is an all inclusive insurance agent helping customers with auto, home, business, and life insurance.
Moore is bringing a lot to the table for Encharter; he has experience in different aspects of the insurance and financial services industries, helping customers on a variety of levels. He has over 25 years of experience and has been a licensed Certified Public Accountant in Connecticut since 1984. He also has over 15 years of experience serving as a Chief Financial Officer. Moore held officer level positions with Aetna, OneBeacon, and TIAA. He served as CFO for Plymouth Rock from 1991 to 1998.
Encharter Insurance is excited for how Moore's experience is helping their insurance clients. Not only does Moore bring a lot of background in the financial services field, but he also serves the auto, home, business, and life insurance customers of Encharter. Moore has also been a resident in the North Shore of Massachusetts for over 15 years, so he understands the insurance needs of locals.
To talk to Ray Moore about your Massachusetts insurance coverage, call 617.820.8963. To learn more about Encharter Insurance, visit http://www.encharter.com.
# # #