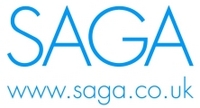 Saga Motor Insurance voted top in a survey of 5,000 This is money readers
(PRWEB) March 19, 2010
Saga Motor Insurance voted top in a survey of 5,000 This is money readers.
Saga Motor Insurance is proud to announce that it has been voted the motor insurance provider with the best customer service according to readers of This is money, the Daily Mail's personal finance website.
5,000 people responded to the survey to identify which of the UK's financial service providers are the most trusted and which offer the best customer service.
As well as scooping the award for best motor insurance provider for customer service, Saga also came runner up for best home insurance provider in both the most trusted and best customer service categories.
Andrew Goodsell, Executive Chairman, Saga Insurance, commented: "Doing things properly is at the heart of everything we do. It is wonderful that our customers have recognised this by voting for us. To be awarded the UK's best motor insurer for customer service is something that we take great pride in."
Andrew Oxlade, editor, This is Money said: "Saga should be delighted to have won the best customer service award for motor insurance. Our readers make it their mission to meticulously sift through all the players in the personal finance industry to find the best - they're a very choosy lot. For Saga to have won them over is quite an achievement."
Notes to editors:
Saga Home Insurance and Saga Motor Insurance currently insure over 2 million policyholders aged over 50 in the UK.
For more information please contact the Saga Press Office on 01303 771529
###