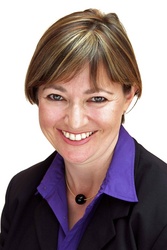 The 1-Hour Business Challenge promises to not only save you from 2010 economic gloom but to make this financial year your best ever
(PRWeb UK) March 22, 2010
The 1-Hour Business Challenge is now open for free registration and is the first of its kind in the UK. Designed to help participants do their part to kick-start the UK's flagging economy, the Challenge comes with the assurance that an improvement in business direction and strategy, as well as an increased bottom line can be achieved in just one month.
The 1-Hour Business Challenge encourages participants for one hour a week for four weeks to concentrate on their business rather than in their business thanks to a tailored four-week programme devised specifically for the Challenge.
Timed to coincide with the beginning of a new financial year for many companies, the 1-Hour Business Challenge runs from Monday 22nd March to Friday 30th April 2010 and will focus on crucial business success strategies. Participants will be encouraged to commit to implementing actions that focus on improving their bottom line through a series of materials sent to them throughout the Challenge month.
Laura Ashley-Timms, Director of Coaching for BusinessCoaching.co.uk explains: "With everyone working so hard often just to stand still, it's difficult to find the time to think about how to grow the business further. The 1-Hour Business Challenge has been developed by leading Business Coaches and Business Growth Experts from across the UK to help owners and Managing Directors of SMEs take action as a result of having taken just one hour a week to work on the business success strategies that will drive their future revenues."
"We understand that everybody is committed to looking after the financial health of their business and also to ways of continuously improving operations; they simply don't have the time to do anything about it! The 1-Hour Business Challenge is a simple, non-committal, low-intensity way to start doing something that will move you in the right direction."
"At this time of year in particular, many business leaders want quick-fixes and immediate answers to their problems which is where the 1-Hour Business Challenge comes in. The Challenge is beginning to capture the imagination of business people nationwide and promises to not only save you from 2010 economic gloom but to make this financial year your best ever," explained Ashley-Timms.
To take up the 1-Hour Business Challenge yourself, simply register for free and you will be sent the 1-Hour Business Challenge starter pack.
###