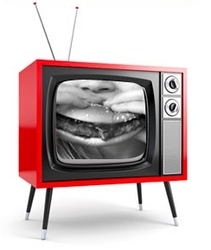 "Our school cafeterias should be the new bastion of good eating, serving locally-grown, whole foods as part of the curriculum. We need to demand that ALL schools stop loading our children's lunch trays with dangerously unhealthy foods..." - Avis Richards
New York, NY (PRWEB) March 18, 2010
As nation-wide funding for school cafeterias drops precipitously, and high-calorie, low-nutrient, over-processed junk food – from hamburgers to tacos and pizza—are served up to millions of children each day, the very schools that teach health are contributing to runaway diseases from high-blood pressure and cholesterol to diabetes and obesity.
This month, Birds Nest Productions (http://www.birdsnestproductions.com/), in partnership with Earth Day Network (http://www.earthday.net/) will premiere LUNCH, a thought-provoking documentary short directed by Avis Richards. The film will be co-presented by Earth Day Network and the Center for Environmental Filmmaking, and as part of the multi-day, multi-venue Food & Agriculture Film Series at the American University.
The short documentary film investigates the causes and the consequences of "growing up in a junk-food culture." Through numerous on-site interviews with food workers, doctors, educators, and students, Lunch provides a candid, penetrating, and disturbing account of the National School Lunch Program's failure to promote the proper dietary habits to ensure America's children the physical, social, and psychological well-being that Ms. Richards considers to be a human right and social responsibility.
"We should not just teach health, nutrition and wellness in our schools," Ms. Richards said. "Our school cafeterias should be new bastion of good eating, serving locally-grown, whole foods as part of the curriculum. While some schools have begun to lead in this movement, we need every parent, teacher, administrator, legislator and the public at large to demand that ALL schools stop loading our children's lunch trays with dangerously unhealthy foods, often packed with salt, sugar and processed ingredients."
The documentary explores viable alternatives to the hamburger hegemony, talking with farmers and other community leaders about their successful programs and ongoing efforts to change how their children eat at school.
"Millions of school children are eating two-thirds of their meals at school every day, and often that food resembles that of a fast-food restaurant," said Kathleen Rogers, president of Earth Day Network. "We need reform of the school lunch system at the highest levels of government, to ensure that we feed more children and feed them healthier food."
More information about the documentary, including a trailer, can be found at (http://lunchthefilm.com/).
The documentary's website also includes facts and figures on the junk food epidemic in our nation's schools, as well as information about the crew, and upcoming showings that will raise money for programs designed to help schools and communities create healthier, sustainable alternatives.
Notes For Editors

The Child Nutrition Act, which supplies breakfast and lunch to some 31 million students = $12 billion annually.
According to the Centers for Disease Control and Prevention, 16 percent of children (over 9 million) 6-19 years old are overweight or obese -- a number that has tripled since 1980.
For children born in the United States in 2000, the lifetime risk of being diagnosed with Type 2 diabetes at some point in their lives is estimated to be about 30 percent for boys and 40 percent for girls. ("Preventing Childhood Obesity: Health in the Balance, 2005," Institute of Medicine.)
About Birds Nest Productions & Birds Nest Foundation
Birds Nest Productions is a charitable corporation that produces highly creative and informative PSAs and short video productions for charitable organizations. Ms. Richards, the award-winning executive producer and director has produced and directed over 50 video production films that promote various charities. The goal of Birds Nest Productions is to provide the medium to educate and market to both targeted audiences and the public at-large in order to promote the cause, consequences and issues that effectively enable the client foundation to communicate their message through media and content.
Birds Nest Foundation is the non-for-profit entity that Avis founded to provide services to non-for-profit 501c3 charities. Birds Nest Productions and Birds Nest Foundation have worked with a myriad of charities to provide video productions and web-enabled content benefiting charitable foundations. The charities that benefit from Avis' work include a myriad of worthy causes dedicated to improving education, promoting inner-city youth, providing health-care and medical services, protecting against domestic violence, or relating to environmental issues.
For more information visit http://www.birdsnestproductions.com and http://www.birdsnestproductions.org.
About Earth Day Network
Earth Day Network was founded on the premise that all people, regardless of race, gender, income, or geography, have a moral right to a healthy, sustainable environment. Our mission is to broaden and diversify the environmental movement worldwide, and to mobilize it as the most effective vehicle for promoting a healthy, sustainable environment. We pursue our mission through a combination of education, public policy, and consumer activism campaigns. Our campaign and programs are predicated on the belief that an educated, energized population will take action to secure a healthy future for itself and its children. Earth Day Network has a global reach with a network of more than 17,000 partners and organizations in 174 countries. More than 1 billion people participate in Earth Day activities, making it the largest secular civic event in the world.
For more information visit http://www.earthday.net
About The Environmental Film Festival
The Environmental Film Festival has become the leading showcase for environmental films in the United States. Presented in collaboration with over 100 local, national and global organizations, the Festival is one of the largest cooperative cultural events in the nation's capital. Films are screened at 56 venues throughout the city, including museums, embassies, libraries, universities and local theaters. Most screenings are free.
For a complete schedule, visit the Festival Web site at http://www.dcenvironmentalfilmfest.org.
Earth Day Network
###