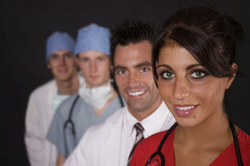 "With TIVA.....recovery is much easier for patients who need to get back to their busy lives and can do so comfortably and independently."
Houston, TX (PRWEB) March 18, 2010
General anesthesia is well-known and well-used in cosmetic surgery procedures. It is also one of the top concerns for people considering plastic surgery. TIVA, or Total Intravenous Anesthesia, then, is a technique now used by the Plastic Surgery Institute of Southeast Texas to make both the anesthesia and recovery process easier for clients.
General anesthesia can cause sore throats, nausea, impaired mental function for several hours post-surgery, inadequate pain control and even risk of pulmonary embolisms and life-threatening malignant hyperthermia. TIVA involves medication given completely through an IV, rather than a breathing tube, eliminating any sore throats and significantly reducing the chance of nausea and other serious issues. In addition, TIVA provides quicker recovery – about one hour rather than several hours – as well as superior pain control with fewer medications.
"With TIVA, our clients still undergo a complete review of their medical history as well as necessary labs and studies prior to surgery," said Dr. Leo Lapuerta, director of Plastic Surgery Institute of Southeast Texas and board-certified plastic surgeon in Houston. "However, this milder option eliminates the need for a breathing tube, ventilator and anesthesia gas, and it reduces many risks associated with general anesthesia. It also makes recovery much easier for patients who need to get back to their busy lives and can do so comfortably and independently."
Many cosmetic surgeons continue to use general anesthesia because it is inexpensive and because more doctors are familiar with it from medical school and residency training programs. It is still an appropriate option for surgeries that entail overnight stays, however, TIVA is a safe and effective option for outpatient procedures.
About Plastic Surgery Institute of Southeast Texas
Offering a full range of cosmetic surgery procedures designed to help clients achieve a more youthful face and body, the Plastic Surgery Institute of Southeast Texas is home to Dr. Leo Lapuerta, one of Houston's premier plastic surgeons. Dr. Lapuerta is a triple board-certified plastic and reconstructive surgeon who specializes in assessing the entire body. The office serves Houston, Pearland, Sugar Land, Friendswood, Katy and Lake Jackson. For more information, visit http://www.lookyounger.net
# # #