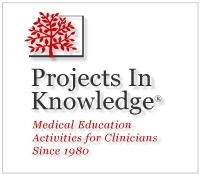 Little Falls, New Jersey (PRWEB) March 19, 2010
Physicians, nurse practitioners, and physician assistants in the Seattle, Washington, area who treat and care for patients with multiple sclerosis (MS) are invited to attend "Recognizing and Treating Multiple Sclerosis in the Primary Care Setting," an informative free CME/CE half-day lecture and workshop.
The didactic presentations will focus on risk factors, diagnosis, current and emerging treatments, side-effect management, and regional issues in MS management. This is also an excellent opportunity to interact with primary care colleagues from the local practice area and discuss management strategies and challenging patient cases. Clinicians can earn up to 4.0 free CME/CE credits for participating.
The expert faculty presenters are Kate E. Kennedy, MN, ARNP, nurse practitioner in the department of neurology at the Swedish Neuroscience Institute in Seattle, and Sylvia M. Lucas, MD, PhD, clinical professor of neurology and rehabilitation medicine at the University of Washington Medical Center in Seattle.
This half-day meeting is being held at the Bell Harbor International Conference Center, 2211 Alaskan Way, Pier 66, in Seattle, on Saturday morning, April 24, 2010. Registration and continental breakfast begin at 7:30 AM, and the first scientific session commences at 8:00 AM. Lunch will be served at noon, following the conclusion of the meeting.
Space is limited. Register today at http://www.projectsinknowledge.com/ms-seattle-pr or call 1-800-772-8277, ext. 143.
About Projects In Knowledge
Projects In Knowledge® is a fully accredited provider of cutting-edge, innovative educational activities for physicians and other clinicians. Since its founding in 1980, the company's mission has been to improve the quality of healthcare in the United States and abroad by delivering the highest quality professional education, with demonstrated results, to physicians and other clinical professionals using creative, effective, and easily accessible instructional modalities. To learn more about us and to view all of our CME/CE programs, please visit our website: http://www.projectsinknowledge.com.
Projects In Knowledge is a registered trademark of Projects In Knowledge, Inc.
Contact:
Patty Peterson
Senior Vice President
Projects In Knowledge
973-200-2523
p.peterson(at)projectsinknowledge(dot)com
###