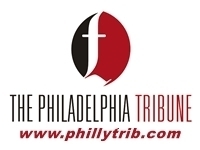 Philadelphia, Pa. (Vocus) March 19, 2010
The Philadelphia Tribune, the nation's oldest and the Greater Philadelphia region's largest newspaper serving the African-American community, together with the AmeriHealth Mercy Family of Companies, will sponsor its 16th Annual Scripps Spelling Bee competition, hosted by The School District of Philadelphia. The Bee is open to all fifth, sixth, seventh and eighth-grade students attending Philadelphia private, public, parochial, charter or home-school organization affiliates. It is the nation's premier youth-oriented academic event that aims to promote literacy, allow children to show off their language skills and to have fun in the process.
To qualify for the bee, students at participating area schools must be chosen as a representative by the institution or win their school's very own spelling bee.
Fifth-grade contestants are required to take part in the "5th Grade Spell Down," a preliminary qualifying competition, where they compete amongst the best 5th grade spellers in the city. The winner of the "5th Grade Spell Down" goes on to compete against sixth, seventh and eighth-grade students in the regional bee.
The winner of the Philadelphia Tribune/Scripps Spelling Bee will receive a Dell ® computer, and will earn the opportunity to compete at the national bee in Washington, D.C. Transportation and expenses for the national bee, which is to take place June 2-4, 2010, will be underwritten by the event sponsors, for the winner, runner-up and their guardians.
Last year's winner, Sowsan Salaam of Sadie Tanner Alexander Mossell University of Pennsylvania Partnership School, represented Philadelphia at the National Scripps Spelling Bee Competition in Washington, D.C. and successfully completed the first round of competition.
The Tribune has sponsored and presented the Scripps Spelling Bee competition since 1994. The paper has received two "Community Service" awards from the National Newspaper Publishers Association (NNPA) for its presentation of the event.
WHO:

60 Students from 40 private, public, parochial, charter and home-schools throughout Philadelphia County
Mariska K. Bogle, director, planning and development, The Philadelphia Tribune
John Frangipani, chief of school operations, School District of Philadelphia
Judges:
Blondell Reynolds Brown, Councilwoman-At-Large, City of Philadelphia
Natasha Brown, anchor/reporter, CBS 3/The CW Philly
A. Bruce Crawley, president, Millennium 3 Management
Pronouncer:
Amy T. Holdsman, executive director, the White-Williams Scholars
WHEN:
Saturday March 20, 2010
5th Grade Spell Down: 9:45 am (Registration is at 9:00 am)
Regional Bee: 11:45 am (Registration is at 11:00 am)
WHERE:
School District of Philadelphia
Auditorium
440 North Broad Street
Philadelphia, Pa 19130
###