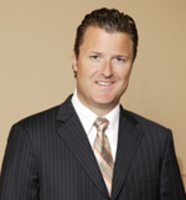 The conduct by US Swimming demonstrates a callous indifference to the health and safety of swimmers across the country
San Jose, CA (PRWEB) March 19, 2010
The law firm of Corsiglia, McMahon & Allard has filed an amended lawsuit against US Swimming, Pacific Swimming and San Jose Aquatics (Santa Clara County Superior Court, Case #109CV149813) alleging that a woefully inadequate background check policy and a culture within US Swimming that fostered sexual molestation against young teenage females, allowing former San Jose Aquatics swim coach Andrew King and other coaches nationwide to molest female swimmers. As the national governing body, US Swimming is responsible for selecting and training teams for international competitions including the Olympic Games.
The amended lawsuit was filed on behalf of a young teenager, referred to as Jane Doe due to her age and sensitive nature of the allegations. She confided to another individual that she was repeatedly sexually abused and molested by King over a 10 month period. King was sentenced in late January to 40 years in prison for his crimes.
The complaint alleges that aside from having ample evidence of King's sexually deviant behavior, US Swimming and/or Pacific Swimming should have been aware of a chronic and pervasive epidemic of swim coaches who were criminally charged and/or convicted of sexually abusing and/or molesting their swimmers. The complaint lists 33 coaches who have engaged in sexual misconduct and outlines a culture of condoning inappropriate sexual relationships with minors at US Swimming.
The complaint states that US Swimming has consistently turned a blind eye to relationships between its coaches and minor swimmers.
1972 Olympic Gold Medal winner, Deena Deardurff Schmidt claims that starting at age 11 and continuing for four years, she was repeatedly molested by her former swimming coach, now in the Hall of Fame. Deardurff-Schmidt claims that she reported this abuse to US Swimming management on two occasions and both times no action was taken. She also claims she was told she could not lodge a formal complaint unless she was an active athlete or to have another US Swimming coach do so on her behalf.
The complaint also refers to several unnamed top officials at USA Swimming who became involved with underage teenage swimmers, and to several unnamed coaches who have had affairs with underage swimmers and have not been reprimanded nor had their US Swimming membership affected in any way.
The complaint states that despite this knowledge, US Swimming did not begin to address the problem until circa 2006 when it implemented a "Background Screening Program" and that the program merely ascertained whether a particular coach, over a two year period, was either convicted or charged with crimes involving sexual misconduct or drugs. The complaint says that no reference checks with prior employers or prior swimmers were required.
The complaint also claims that in or around September of 2009, US Swimming chief executive officer Chuck Weilgus spoke at a keynote address in Florida of coaches dating or abusing their swimmers and the weekly calls from media regarding this problem. The complaint states that approximately one month later US Swimming, instead of putting more teeth in the policy, merely modified its screening procedures so as to add disclaimer language to the policy.
"The conduct by US Swimming demonstrates a callous indifference to the health and safety of swimmers across the country", said attorney Robert Allard. The lawsuit is now asking for punitive damages as a punishment for US Swimming failing to create policies that would have prevented the abuse by coaches of their female swimmers. Allard is asking that all swimmers that have been abused by their swim club coaches to contact him, or individuals having information about coaches that have violated female swimmers to come forward.
As the National Governing Body for the sport of swimming in the United States, US Swimming also known as USA Swimming formulates the rules and implements the policies and procedures for approximately fifty-nine Local Swimming Committees throughout the United States. Pacific Swimming, named in the lawsuit, is one of those 59 committees. Pacific Swimming has jurisdiction over several "member clubs" including defendant San Jose Aquatics. King effectively operated the San Jose Aquatics swim team and personally coached the highest level teams and swimmers, having frequent and close day-to-day contact with young female swimmers.
###