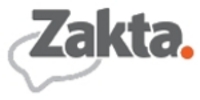 Cincinnati, OH (PRWEB) March 21, 2010
Tired of studying, classrooms and snow? Zakta members understand the feeling all too well! Zakta, a ground breaking social search engine, brings together everything a spring breaker needs to prepare for a vacation in the sun. From spring break planning essentials to the top destinations around the world, Zakta has it covered with a wide variety of 2010 Spring Break Guides.
Can't afford to spend a lot on your vacation this year, but still want to get away? Not a problem – Zakta members organized information about planning a fun spring break on a budget. They compiled tips from the experts about how to get away without paying top dollar. They even found information about the best spring break destinations in the United States, from Miami, Florida to South Padre Island, Texas.
For vacationers who want to get away from it all in one of the culture capitals of the world, Zakta has that covered too! From Mexico and the Caribbean to Central America and Europe, Zakta users pulled together only the best from across the web and put it in one easy to find spot.
Zakta knows spring break is not just for college kids with cabin fever. People of all professions work hard while trudging through months of bad weather, and they deserve a break too! Zakta members have created guides on some of the most relaxing spring break options, including Fort Lauderdale, Florida. There is even a guide with tips to plan a spring break for the whole family. Need information about how to get a passport or pack light to avoid baggage fees? Zakta can help with that too!
Have problems planning ahead – Zakta understands. Members have assembled one of the best guides full of information about where you can find last-minute spring break trips for less. Some of the greatest procrastinators have put their heads together to organize the tips and tricks all travelers need to know for finding the best deal, even if they wait too long to book a trip.
Zakta is the one stop any spring break planner – or vacationer – needs to ensure they make the most of their time away from work or school. When you return from a trip, log on to Zakta and add tips learned while vacationing around the world. Add links to guides other members created or start one to reflect your own unique spring break experience!
About Zakta:
Zakta is a personal and social Web search engine that allows for more collaborative search, giving users the tools to find better results, organize and share them with others. Zakta, whose name is derived from the word "exactly", is a small, privately held start-up in Cincinnati, Ohio.
###