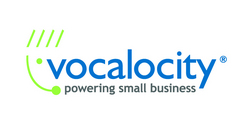 The pressure to manage costs without compromising quality is affecting small business more than ever
Atlanta, GA (PRWEB) March 20, 2010
The leader in small business VoIP, Vocalocity®, has announced the expansion of online reviews and tutorials. Available online at vocalocityflix.com, the website contains various forms of user-generated content, including written and video testimonials. In addition to Vocalocity reviews, the website is known for its online tutorials on topics such as 1) conference bridges, 2) extension options and settings, 3) fax to email, 4) my inbox voicemail displays and 5) PBX settings.
In addition to Vocalocity reviews and tutorials, the website provides additional videos about the business VoIP company, as well as topics like "What is a VoIP," and "What is a Hosted PBX."
"Vocalocity has begun rolling out a series of online videos in various formats throughout the Web," said David Politis, EVP and General Manager. "We are committed to providing our clients with a dynamic tutorial atmosphere. Vocalocity wants to be where our customers and prospects are, and deliver information to them in easy-to-understand formats. Over the next few months, we plan to continue to expand our video content offering."
The timing of Vocalocityflix.com comes when many organizations are reevaluating their operating costs and looking to free themselves from traditional phone systems occupying office closets. Vocalocity has observed many companies looking to shift away from their tradition phone systems for hosted PBX systems. A Vocalocity hosted PBX system is much easier to maintain, it takes up dramatically less space and can save 50-85% over traditional phone costs.
"The pressure to manage costs without compromising quality is affecting small business more than ever," Politis added. "This is resulting in many companies examining their business operating costs, including the phone system costs of their current plan. To the busy small business, Vocalocity makes a lot of sense. We make small business VoIP easy -- easy to setup and easy to maintain."
For Vocalocity videos, visit Vocalocityflix.com. For more information about setting up a Vocalocity phone system for small business, visit vocalocity.com or call 877-VOCALOCITY.
About Vocalocity®
Founded in 2003, Vocalocity is the leading provider of VoIP (Voice over Internet Protocol) communication services for small businesses with fewer than 20 employees. Vocalocity powers thousands of small businesses with its core offering, VocalocityPBX, a hosted PBX solution that provides customers with the quality and reliability of traditional PBX phone systems, with more features, flexibility and cost savings. Vocalocity helps small businesses compete more effectively by providing them with communication services traditionally reserved for larger organizations, at small business prices. For more information about Vocalocity, please visit vocalocity.com or call 877-VOCALOCITY.
###