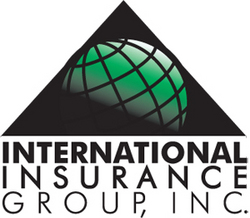 International Travel Medical Insurance will ease the stress of an unfamiliar culture or medical systems, in the event of a medical or travel emergency.
Flagstaff, AZ (PRWEB) March 22, 2010
Foreign travel can be an exciting adventure, but it can also bring many unpredictable situations, especially if one should need medical attention. International Travel Health Insurance is available for international travel and will ease the stress of an unfamiliar culture or medical systems.
Whether one requires individual coverage for a vacation, assignment, or group coverage for employees, there is an international health insurance product available to meet those needs.
Health insurance products for travel abroad are designed for both US and non-US citizens, including any student traveling or living abroad.
Note: These products not only provide medical insurance coverage in the US, Canada and Mexico, but worldwide. Short-Term policies are only valid for foreign countries, not the traveler's home country. Long-Term policies have the option to select worldwide coverage, which includes the insured's home country.
Short-Term International Health Insurance Products
Short Term Travel Insurance plans cover US citizens and foreign nationals needing temporary medical insurance while traveling for business or pleasure, anywhere outside their home country. These policies can be purchased for a minimum of five days and a maximum of 12 months. Policies can be renewed for up to two years after a minimum three-month policy period.
Short-term travel insurance is available for International Travelers, Traveling Executives, Travelers taking part in Extreme Sports abroad, Students and Non-US Citizens.
An optional Extreme Sports Rider coverage can be purchased with short-term medical insurance plans. It provides coverage for mishaps that occur as a result athletic endeavors and foreign adventures. Short-term policies automatically include terrorism coverage.
Long-Term International Major Medical Plans
Long-term International travel medical insurance plans offer coverage while traveling in foreign countries. For an additional fee, one can opt to purchase coverage in one's home country if traveling back and forth. A wide variety of international clientele are covered under these policies, including expatriates, international executives, diplomats, students, entertainers and other international travelers. These policies provide long-term, worldwide medical coverage for individuals and their families.
With long-term medical insurance plans optional riders can be purchased. The Extreme Sports Rider provides coverage for athletes and those partaking in foreign adventures. Injuries and illness incurred as a result of an act of terrorism are covered under the Terrorism Rider.
Trip Cancellation / Medical Evacuation Insurance
International insurance policies are available that cover travelers in the event of a catastrophic medical emergency. These policies include trip cancellation / interruption travel assistance. International insurance policies are also available which cover emergency medical evacuation to a qualified medical facility in the country being visited. These policies also provide travel and accommodations resulting from the evacuation, and travel to the country of residence.
Group Travel Medical Insurance Plans
Group Medical Insurance Plans are for groups of five or more persons traveling together to a foreign country. Group plans are available to students or cultural exchange participants, including schools. Travel insurance is also available to missionaries and church groups of five or more who are traveling abroad. Employers can purchase the one of these plans to ensure medical insurance coverage for staff working abroad.
Missionary Programs
Various medical insurance options for international travel are available to Missionaries traveling abroad. Coverage can be purchased for a minimum of 10 days to long-term, renewable policies.
Tailor your Premium to Match your Travel Budget
Premiums can be tailored to match one's travel budget. Customers can select from a wide range of deductibles and maximum benefit levels in order to create a medical insurance package that fits their needs and is affordable.
Please direct further questions about International Health Insurance to the International Insurance Professionals at http://internationalhealthins.iigins.com.
###