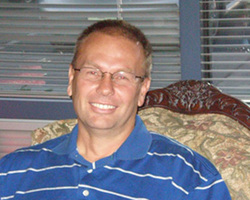 We are confident that this product will completely change the way constituents do business with their government
Salt Lake City, Utah (Vocus) March 23, 2010
SIRE Technologies, a leading provider of document management and agenda automation software for state and local governments, announces the release of its web based plan submittal and review tool.
Catering to the needs of the Planning and Zoning departments of local and county governments, ActiveReview builds on SIRE's mature technology to facilitate the plan review and approval process for citizens, architects, and developers as well as internal staff. The configurable review process offers a wealth of collaboration and review features, automatic email notifications, tracking as well as deadlines to ensure submissions are handled as efficiently as possible. By integrating with industry leading viewer technology, ActiveReview allows for mark up, redline review, side by side and overlay comparison, and more.
A unique feature of SIRE's ActiveReview is its ability to store all documents and submissions in its central repository for later search and retrieval, where the documents can be subjected to archiving and retention rules. The documents can also flow directly into meeting agendas if desired.
"We are confident that this product will completely change the way constituents do business with their government," said Kris Painter, President at SIRE Technologies. "The initial feedback from the marketplace has been extremely positive. Cities and counties across the US are excited to get their planning and review processes online.
Being able to tie all these components together is what gives SIRE a distinctive edge in the market and allows its customers to reap exponentially more cost and time savings. SIRE ActiveReview is expected to reduce processing times by up to 80% and significantly reduce the amount of printing cost associated with a typical plan review.
To learn more about SIRE ActiveReview, email us at info(at)siretechnologies(dot)com or sign up for a free Webinar at https://www1.gotomeeting.com/register/632278409
About SIRE Technologies:
SIRE Technologies, Inc. is a leading provider of document management, agenda automation, and electronic plan review solutions specifically tailored to the needs of state and local government agencies. SIRE's comprehensive suite of solutions allows you to accelerate document recording, simplify business processes, and entirely automate your records and agenda management cycle.
Media Contact
Sarah Ellington, Marketing Manager
801.415.0632 direct
###