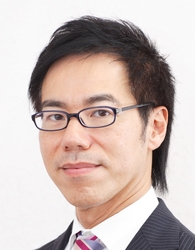 This conference will focus on broad market directions & sector analyses; investors can apply the knowledge to their trading strategies on CFDs, Equities and other forms of investments.
Singapore (PRWEB) March 22, 2010
A Global Markets Outlook Conference involving several analysts and dealers in the finance industry is slated to be held on 27 March 2010 at the LASALLE College of the Arts.
With 2009 having been such a volatile year, being able to make sense of market trends will aid investors in implementing a trading strategy for 2010. This conference will focus on broad market directions and sector analyses, so that investors can apply the knowledge to their trading strategies on CFDs, Equities and other forms of investments. Investors should take the chance to learn as much as they can from different sources to form a holistic and unbiased view of market conditions.
The http://www.phillipcfd.com/global [Phillip CFD Global Markets Outlook Conference Q110 will feature industry experts with years of experience in financial markets in the U.S.A., Hong Kong, Japan and Singapore. A notable guest is Mr. Louis Wong, Director of Phillip Securities (HK), who has more than 30 years of experience in the finance industry, and is a regular contributor to several financial columns and television programmes in Hong Kong. This event is organized by Phillip Securities CFD.
CFDs involve two parties being in an agreement to settle the differences in price between the opening and closing price of the contract, and when applied to equities such as shares, offer investors a way to trade shares for the purpose of short-selling and to do so with increased leverage. Phillip Securities was the first broking house in Singapore to offer CFDs in 2003, and has seen tremendous growth in the CFD markets ever since.
There is an inherent level of risk involved in trading CFDs, and Phillip Securities recognizes the importance of making informed decisions about one's investment choices. This conference offers investors a means of staying updated with the latest developments in the market to give them a better feel of the market conditions, helping them to anticipate changes and stay ahead of the curve.
Such conferences play an essential part in keeping investors up to date with current affairs in global markets and also propagate a culture of learning, and this conference underlies Phillip Securities' commitment to the continual education of its clients.
Disclaimers:
This material is provided to you for general information only and does not constitute a recommendation, an offer or solicitation to purchase or sell the product mentioned. It does not have any regard to your specific investment objectives, financial situation and any of your particular needs. Accordingly, no warranty whatsoever is given and no liability whatsoever is accepted for any loss arising whether directly or indirectly as a result of you acting based on this information. Investments are subject to investment risks. The risk of loss in leveraged CFD trading can be substantial. You may sustain losses in excess of your initial funds and may be called upon to deposit additional margin funds at short notice. If the required funds are not provided within the prescribed time, your positions may be liquidated. You may also want to consider the commission and finance costs involved for trading CFDs. The resulting deficits in your account are subject to penalty charges. The value of investments denominated in foreign currencies may diminish or increase due to changes in the rates of exchange. You are advised to read the CFD Terms and Conditions before undertaking transactions in CFDs. The Terms & Conditions can be obtained online at http://www.poems.com.sg or from Phillip Securities Pte Ltd.
You may wish to seek advice from a financial adviser before undertaking transactions in CFDs. In the event that you choose not to seek advice from a financial adviser, you should consider whether the investment product is suitable for you in light of your experience, objectives, financial resources and other relevant circumstances.
CFDs may not be suitable for clients whose investment objective is preservation of capital and/or whose risk tolerance is low. Clients are advised to understand the nature and risks involved in margin trading. Any CFD offered is not approved or endorsed by the issuer or originator of the underlying security and that the issuer or originator is not privy to the CFD contract. Phillip Securities Pte Ltd reserves the right to amend the published information without prior notice. You are advised to read carefully and understand the Risk Disclosure Statement from http://www.phillipcfd.com/download/phillipCFDRiskDisclosureStatement.pdf before undertaking transactions in CFDs.
About PhillipCapital
PhillipCapital is a group of companies which offers a full range of quality and innovative financial services to retail, corporate and institutional customers. PhillipCapital is an integrated financial services provider with more than 2800 staff in Asia and Europe and total shareholders' funds in excess of US$600 million.
We provide a comprehensive suite of financial services to individual and corporate investors as well as institutions. Our services range from fund management, unit trusts, hedge funds, insurance planning, mortgage loans, investment research and broking in bond, securities, futures, foreign exchange, precious metals and commodities. Institutions can also benefit from our corporate finance and advisory services as well as information technology solutions.
###