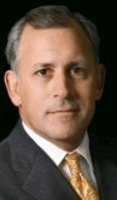 "While the demand for plastic surgery nationally has dropped only 2 percent last year, our practice has actually seen an increase in both surgical and non surgical procedures"
Paramus, NJ (PRWEB) March 22, 2010
Almost 10 million cosmetic surgery procedures were performed in the United States in 2009, according to statistics released this week by the American Society for Aesthetic Plastic Surgery. The Aesthetic Society says the overall number of cosmetic surgery procedures has increased 147 percent since the tracking of the statistics first began in 1997.
"While the demand for plastic surgery nationally has dropped only 2 percent last year, our practice has actually seen an increase in both surgical and non surgical procedures," said Bergen County, New Jersey plastic surgeon, Dr. Robert Zubowski. "BOTOX® injections, eyelash enhancement, microdermabrasion, and laser hair removal continue to be the most popular non-surgical procedures and Breast augmentation continues to be the most popular surgical procedure."
Dr. Zubowski, a New Jersey plastic surgeon recently featured on Real Housewives of New Jersey, expects growth in demand for breast implants and other plastic surgery procedures to return as the recession eases and baby boomer's offspring begin to explore surgical options.
About Dr. Robert Zubowski, Real Housewives of New Jersey Plastic Surgeon
Dr. Robert Zubowski is a renowned plastic surgeon who has been addressing the cosmetic and reconstructive needs of women, men and children in New Jersey for more than 20 years. He completed his general surgery residency at New York Medical College and an additional residency at the prestigious Cleveland Clinic Foundation, He has served as an associate professor of Plastic Surgery at New York Medical College and as the plastic surgery specialty director of the Cleveland Clinic Foundation Alumni Association, where he is also an adjunct staff member. He is a former associate director of plastic surgery at Ridgewood's The Valley Hospital and holds a Certificate of Advanced Education in Cosmetic Surgery from the American Board of Plastic Surgery.
Dr. Zubowski is also co-founder of the New Jersey chapter of Image Reborn, a non-profit support group for breast reconstruction patients and he works pro bono for Interplast, traveling to Third World countries to perform reconstructive surgeries for children born with birth defects. He also invests in his own community in New Jersey, formerly serving as president of his town's Board of Health and as a member of its recreation commission.
Dr. Zubowski is a member of the American Society of Plastic Surgeons, the American Society for Plastic Surgery, the American Medical Association, and a Fellow of the American College of Surgeons. He has appeared as an expert on numerous news and talk shows including The View and Fox News, and was recently featured in a segment of The Real Housewives of New Jersey. He was also was voted Bergen County, New Jersey's number one plastic surgeon by the Bergen Record.
For more information about cosmetic surgeon Robert Zubowski, Anne Carbone at theRobert Zubowski, M.D. Center for Plastic and Reconstructive Surgery in New Jersey. 201-261-7550.
###