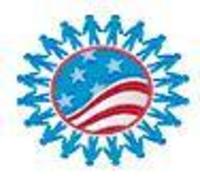 Live for today, for tomorrow may never come. Ask yourself "What do I want to be remembered for?" Collaborate, Share, Care and together we will empower the world."
Santa Monica, CA (PRWEB) March 22, 2010
SaveUSJobs a Social Responsible organization offering information technology and engineering staffing services, invites people to work collectively by sharing information, generating recruiting profits and empowering thousands of lives.
1. Together Empowering Causes
Problem: Donations to Non-Profits, Universities, and Churches are way down, but demand for services is way up.
Solution: The Staffing industry is 100 billion dollar a year business. Work collectively with SaveUSJobs social responsible recruiting organization to share the recruiting industry's wealth and raise money for causes.
Everyone can make a difference. Simply introduce professional and personal contacts to SaveUSJobs thus increasing opportunities to provide Information Technology and Engineering recruiting services, find jobs for displaced workers, and garner profits that will financially benefit and support non-profit organizations.
The person initiating the introduction chooses where "To Pay the Recruiting Commissions Forward;" and help raise funds for their favorite animal, education, environmental, human services, public advocacy, and religious related cause.
2. Working Together Creating Change
To make the greatest impact and raise money for causes, SaveUSJobs provides social responsible recruiting services and needs to connect with executives, companies that are hiring, and people that are looking for work.
SaveUSJobs is the conduit to connect people to jobs; collaboration is the solution to meet the result.
SaveUSJobs success as a Co-Op depends on community involvement, and individual participation. Individual knowledge is good, community knowledge is great. Contribute and share information and together will empower change.
Ways to help make a difference:
Introduce an executive; CEO, CFO, COO, CIO, SVP of HR, to SaveUSJobs.
Introduce a company who is currently hiring to SaveUSJobs.
Introduce friends, family, neighbors, or co-workers who are looking for work to SaveUSJobs.
Each introduction can lead to someone finding a job, and every placement can garner profits that will impact thousands of lives.
2. Making a Lifetime of Difference
As long as SaveUSJobs continues to garner profits from introductions made, SaveUSJobs will continue to donate to a cause or organization chosen.
When introduction is a company or executive:
SaveUSJobs will donate 10% of profits garnered in the first year, and continue to donate 5% of profits garnered for as long as SaveUSJobs earns commissions from initial introduction.
When introduction is a person for a job:
When an individual refers a person for a job, and SaveUSJobs garners profits from placing the person. The person making the introduction can choose to "pay forward the commission referral," to a non-profit. And SaveUSJobs will donate 15% of the placement fee in their name.
3. Companies Collaborate with SaveUSJobs to Impact the Community
Companies that retain SaveUSJobs for recruiting services also get an opportunity to make a difference by choosing where SaveUSJobs donates 15% of recruiting profits to.
4. Raising Money for Causes, Universities, Non-Profits, Churches
Our goal is to empower people to join and make a difference. SaveUSJobs success depends on the community to work collaboratively by making introductions and sharing contacts.
SaveUSJobs pledges to donate money to any 501c or 503c organization, church, charity, non-profit, political party, or university.
Working together making a difference starts with one person, one phone call, one email, and one introduction. Everything counts. SaveUSJobs does all the recruiting related work and the community impacts thousands of lives.
SaveUSJobs Mission
To empower America, by making the United States the best place to live and work, through collaboration, sharing, and caring of our workforce, creating employment solutions, investing in education, donating to the community, and affording every American the opportunity to live fully and make an impact in the world.
Background
Save US Jobs has built a team with over 20 years of recruiting experience to support this new jobs social co-operative recruiting organization. Carlos Cymerman, Founder, has focused his career on technology recruiting, psychology and education. The team has worked with major corporations such as JD Powers Associates, Wells Fargo, Aramark, Disney and Fox Interactive Media/ MySpace. Save US Jobs chose Santa Monica as a home base because there are many start-ups and innovation in the community. The company has launched a fan group on Facebook called SaveUSJobs.
###