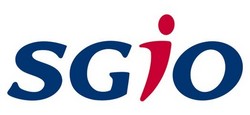 We are also pleased to see more and more cars with reversing cameras and sensors which aid the driver's visibility
(PRWEB) March 23, 2010
SGIO Car Insurance is urging WA drivers to be alert when reversing with 30 per cent of collisions in WA occurring when drivers were reversing*, the highest rate in the nation.
Last year more than 10 per cent of all claims from drivers involved in a collision when reversing were from reverse parking incidents.
SGIO Car Insurance surveyed 500 WA drivers about reverse parking, revealing that 60 per cent of male drivers feel very confident when reverse parking compared to 30 per cent of female drivers**.
Despite these confidence levels, the insurer's claims data showed female drivers have fewer reversing collisions than male drivers.
SGIO spokesperson Rob Cory said WA drivers really need to take extra care when reversing.
'We encourage drivers to pause, check their rear-view mirror and look over their shoulder as a final step before reversing to avoid any unnecessary collisions,' Mr Cory said.
'We are also pleased to see more and more cars with reversing cameras and sensors which aid the driver's visibility.'
'We want to remind all WA drivers to check their blind spots when reversing to avoid a crash.'
SGIO offers the following tips to drivers when reversing:

Be alert at all times and watch out for other drivers;
If you're reversing in a car park, go slow and don't just rely on your mirrors – look over your shoulder as well;
Car technology such as cameras and reverse sensors can assist drivers when reversing, however drivers still need to be aware of what's around them.
*Based on SGIO motor comprehensive claims data sourced in Feb 2010 for the period of Jan to Dec 2009.
**Based on Pure Profile Research, February 2010
SGIO is a leading insurance provider, offering car insurance quotes, home insurance, motorcycle insurance, travel insurance, business insurance, boat insurance, health insurance and caravan insurance in Western Australia.
###