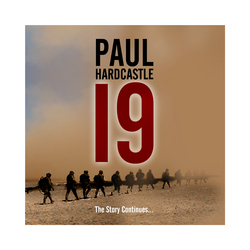 History keeps repeating itself
(PRWEB) March 23, 2010
Speaking in London today Paul Hardcastle announced the release of his video for the 25th Anniversary version of 19. The video received an emotional response at the screening held in SOHO, London.
Paul explained, "I have got to the point now where I just felt I had to do something. History keeps repeating itself and we are still sending Boys to War. After talking with the families of many of the victims of this conflict, I felt both encouraged and outraged about what is happening."
The video highlights the terrible trauma of war, and shows explicitly the impact on families and loved ones.
Paul Hardcastle went on to say, "This is not your usual Pop video, and neither is it supposed to be. I am fed up with the politicians carrying on as if none of this matters, it does."
The video brings together footage from Vietnam with footage of the current conflict in Afghanistan and shows clearly how the victims of war are going through the same thing all over again. Within the first 4 hours of the screening and its release the video was receiving 1000s of hits from across the world, with the heaviest demand coming from America, and Germany.
"When I first put this video and track together I found it really haunting. History really is repeating itself."
Background:
There are two versions of 19 being released on 19th April 2010, 25 years on from the original. 19:Boys to War and a slow version called 19:The Vision. Both highlight the impact of war on soldiers both during and importantly after the conflict.
The music is being released digitally through all major digital outlets worldwide.
The video is available for view at http://www.hardcastlemusic.com.
Richard Murray, the Ministry of Sound DJ has remixed a new club version of 19.
###