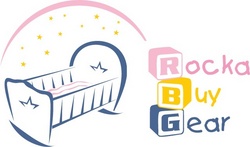 Kids grow so fast that most of these items are just like new
Mentor, OH (PRWEB) March 23, 2010
Moms with new babies and young, growing children certainly have enough to think about each day. But there are always two questions in the back of their minds… "What am I going to do with all of this stuff that my child has outgrown?" And, more importantly, "How can I afford to buy anything else, when child gear is so expensive and they are going to outgrow it in a few months anyway?" Well moms, now there is an answer – RockaBuyGear.com.
RockaBuyGear.com was just launched in early 2010, and it has already gained widespread popularity and praise. Designed specifically with moms in mind, it is an easy-to-use online marketplace for gently used baby and young child gear. Unlike eBay and other sites, Rockabuygear.com has no posting fees, no time-consuming auctions, and moms can list their items quickly and easily whenever they choose. And the greatest part? You do not need to be a computer whiz to use this site – just follow the simple step-by-step directions, sit back, and wait for your items to sell. Whether you're on lunch break at work, or killing time while your youngster is napping, it's easy to both post and purchase items in snap.
One of the best aspects about RockaBuyGear.com is that it actually gives back to the community – and in more ways than one. To help children who are battling cancer in our country, RockaBuyGear.com donates 10% of all sales profits to The Pediatric Cancer Research Foundation. Also, RockaBuyGear.com helps the environment by encouraging moms to recycle usable items that may otherwise end up sitting in storage or thrown into the trash.
The whole idea is to help moms and their families make the best use of their resources. "Moms really just needed a place of their own, custom-built to fit their concerns and ideas," says Joe Bencar, founder and President of RockaBuyGear.com. "It really amazes me to see how much these items cost in retail stores, and it amazes me even more to see people giving or throwing away usable things just to make room in their house. Kids grow so fast that most of these items are just like new."
The extra funds made from selling unneeded baby and child gear can be used for family dinners at a favorite restaurant, vacations, starting early college funds, or even purchasing other apparel that is more suitable for the growing child. "I really wanted to offer hard-working moms a place to buy and sell directly to one another, from the comfort of their own homes or offices. My favorite part of the business is incorporating our efforts to help pediatric cancer research by donating a portion of our profits. I think all businesses, whether big or small, brand-new or well-established, need to give back to the community that helps them to survive."
About the Company
Rockabuy Gear, Inc., or RockaBuyGear.com, was launched in early 2010. The website is a marketplace for moms to buy and sell their gently used baby and child gear. Posting is free and simple, and there are no auctions to monitor. 10% of sales profits are donated to The Pediatric Cancer Research Foundation. Moms are able to create their own online "mini-stores," complete with a profile, web address, and picture display of their items.
For more information about Rockabuy Gear, Inc., please contact:
Joseph Bencar or visit the website at http://www.rockabuygear.com.
###