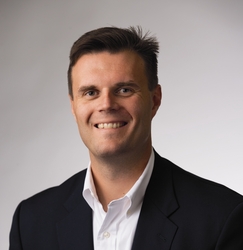 Lombard, IL (Vocus) March 23, 2010
Blaine Maxfield, chief operating officer of SunGard's wealth management business (http://www.twitter.com/SG_WealthMgmt), said, "Firms are focused on adapting and evolving their business models to meet the changing needs of their clients, as well as effectively aligning their internal operations to improve efficiencies and workflows throughout the organization. As a result, firms will continue to emphasize asset growth strategies, while reducing costs through advisor productivity and self-service technologies. Increased communication with investors will also help wealth managers to increase transparency and solidify their role as a trusted advisor."
SunGard's ten trends shaping wealth management in 2010 are:
1. More investors are seeking advice as economic conditions remain uncertain.
2. Service will persist as a key differentiator for advisors to attract and retain clients.
3. Automation will remain critical to profitability, productivity and the ability of firms to serve clients as a trusted advisor.
4. Increased client communication and online self-service tools will help strengthen relationships between the network of investors and their advisors.
5. Firms will require data aggregation and systems integration for efficiency and growth.
6. Regulatory requirements and demands for transparency will drive the need for firms to monitor risk at both the client and corporate levels.
7. A shift to open architecture and Software-as-Service* (SaaS) solutions will help firms increase transparency and accelerate time-to-market.
8. Selective outsourcing will become an attractive alternative for firms looking to reduce costs and maintain or increase service levels.
9. Trading, retirement and financial planning needs will continue to grow globally, particularly in emerging markets such as India and China.
10. Establishing the right mix of services, products, client segments and technology will help define the leaders in wealth management.
Alois Pirker, research director at Aite Group, said, "Technology is the enabler of both transparency and efficiency, but needs to be approached in an integrated fashion across the various systems available in a firm. Increasing the efficiency of systems entails the advisor's front-office platforms that integrate various functions in one desktop, ranging from asset allocation to financial planning, to portfolio management."
Craig Gordon, director of correspondent and advisor services for RBC Wealth Management, said, "In this new regulatory environment, where transparency is being mandated, it is important for financial advisors to have technology to help them work efficiently. There's never been a better time than now for integrated technology to help advisors collectively maintain client relationships, understand specific goals and objectives of clients, and efficiently monitor activity across a large book of business."
Ray Hand, chief execution and innovation officer for BB&T's Wealth Division, said, "Transparency helps us to define what and how we deliver fiduciary-based, discretionary managed portfolios to our affluent clients. BB&T's client service has benefited from transparency by driving us to use a platform that helps us establish a deeper and broader level of discussion with our clients. We've also enhanced our back-office operations to be much more effective and efficient, giving advisors more time to spend with their clients."
Blaine Maxfield, chief operating officer of SunGard's wealth management business - view bio
Video: SunGard Perspective – Wealth Management:
http://www.youtube.com/watch?v=PlrWYJQkTMk
SunGard's Wealth Management Blog:
http://www4.sungard.com/blogs/cityday/index.php/tag/wealth-management
Trends in Wealth Management:
SunGard site: The Changing Face of Wealth
Forbes.com Video: Keeping Advisors Happy Through Technology
Videos - Customer Perspectives: Several financial services firms describe how they are using SunGard's wealth management solutions to help acquire, service and grow their businesses. http://www.sungard.com/en/sitecore/content/campaigns/fs/wealthmanagement/thechangingfaceofwealth/customerperspectives.aspx
Other Customer Stories:

RBC Capital Markets: Embracing "The Big I"
BB&T Implements Overlay Management Using SunGard's WealthStation and AddVantage
RBC to Roll Out SunGard's WealthStation Integrated Platform to Registered Investment Advisors and Correspondents
What's your position? We invite you join the conversation and see what the industry is saying about TENfor10 at http://www.sungard.com/TEN. Follow SunGard's "Trend Tuesday" on Twitter via #TEN10 the first Tuesday of each month for the top 10 trends in areas of financial services and energy http://twitter.com/SunGardFS.
About SunGard's Solutions for Wealth Management:
SunGard is a leading provider of wealth management solutions that help banks, trust companies, brokerage firms, insurance firms, benefit administrators and independent advisors acquire, service and grow their client relationships. For more information, visit http://www.sungard.com/thechangingfaceofwealth.
About SunGard:
SunGard is one of the world's leading software and technology services companies. SunGard has more than 20,000 employees and serves 25,000 customers in 70 countries. SunGard provides software and processing solutions for financial services, higher education and the public sector. SunGard also provides disaster recovery services, managed IT services, information availability consulting services and business continuity management software. With annual revenue exceeding $5 billion, SunGard is ranked 435 on the Fortune 500 and is the largest privately held business software and IT services company.
Trademark Information: SunGard and the SunGard logo are trademarks or registered trademarks of SunGard Data Systems Inc. or its subsidiaries in the U.S. and other countries. All other trade names are trademarks or registered trademarks of their respective holders.
###