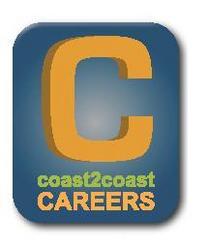 We know this will speed up the job hiring process and get more American's working. What could be better than that?"
Midland, TX (PRWEB) March 23, 2010
Coast2coastCAREERS.com is merging the job board with the online social media experience. It will no longer be fancy font or a catchy phrase on a resume that will separate you for the job.
Coast2coastCAREERS.com is different in that the entire site is designed to be simple and time efficient for the user. Everything you input is on one page. There is no wondering how many more pages until the application is submitted. It is free for the candidate, and this includes submitting video interview responses to employers, resumes, and social media links. "What people fail to realize is that companies HR departments are already searching future employees Facebook, My Space, and Twitter profiles. We want to aide in speeding up decisions for employers by providing voluntary social media information on the candidates profile," said Tiffany Chapman, VP of Operations at coast2coastCAREERS.com.
They allow Employers to post for a standard 60 days and include a logo, a video, social media, websites, descriptions, and sorting for only $199. There are no add-ons. "We are straightforward in how we do business. We also want employers to have the opportunity to share their corporate culture with potential employees," Tiffany Chapman explains. "The process of getting a job is often like a marriage proposal after a blind date. Neither party really knows the other and 6 months later the divorce happens. We want to provide a better way by allowing the Employer to know more about each candidate and vice versa."
Coast2coastCARREERS.com allows company managers to post a short 60-second introduction about the job and quality characteristics they are looking for. Companies can also post three key interview questions during the process of posting a job and candidates can post their video responses. This could cut HR time in half.
"I was laid off twice by two large Mortgage Lenders during the recent economic down turn and forced to do something else. I posted resume after resume and knew if I could get an interview I would get the job," Christian Chapman, the President and Founder said. "The idea morphed into a question: How do I get the interview? Now my passion has expanded: How can I give everyone the opportunity get an interview?"
The rest, as they say, is history. They keep it really, really simple and easy to navigate. "When you are unemployed, you want a job. Period," Christian Chapman said. "Job boards today are all consumed with extra revenue and advertisements. There is so much junk on the pages. They charge candidates $295 to have a better resume. Wake up! They are unemployed and have had, in a lot of cases, the wind knocked out of their sails. You have to lift people up when they are down...not kick them. People today want to know two things: How do I find jobs and how do I apply for them?"
Say good-Bye to websites like Monster and Careerbuilder that have specialized in making people resumes in a database, or websites like Hound that charge the unemployed to get jobs.
http://www.coast2coastCAREERS.com is where people meet opportunity. Gone are the days of people only being viewed as resumes in databases. Combining online social media and interviews with the job board allows the candidate, who might not have had the chance otherwise, the opportunity. Christian closed in saying, "We know this will speed up the job hiring process and get more American's working. What could be better than that?"
###