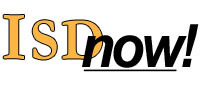 "We take pride in our partnerships with employers and other organizations in the community, and are able to give back with free events like the ISD Now! Webinar Series." - Dr. Greg Williams, Program Director
Baltimore, MD (PRWEB) March 25, 2010
UMBC's ISD Now! Webinar Series will hold its next webinar on Tuesday, April 20, 2010 from 1 p.m. to 2 p.m. Guest speaker, Jay Cross, will discuss Informal Learning: 5 Ways to do More With Less.
Join Us and Discover:

What is Informal Learning?
What are the different ways people learn?
Assess when and where Informal Learning is appropriate
How do people 'learn' their jobs?
Compelling reasons to invest in Informal Learning
Examples on how to apply Informal Learning
Part of UMBC's mission is to provide service. Dr. Greg Williams, ISD program director at UMBC says, "We take pride in our partnerships with employers and other organizations in the community, and are able to give back with free events like the ISD Now! Webinar Series."
This webinar is free and open to the public. If interested in attending, please RSVP online at http://www.isdnow.umbc.edu.
###