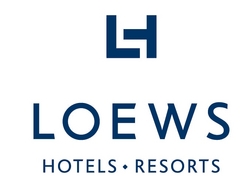 We understand our responsibility to the communities where we do business and we are proud that twenty years later our Good Neighbor Policy continues to thrive with partnerships such as this new effort with DonorsChoose.org.
New York (Vocus) March 23, 2010
This year marks the twentieth anniversary of the Loews Hotels Good Neighbor Policy, the hospitality industry's first comprehensive community outreach program, which addresses issues ranging from hunger relief and literacy to green practices and the arts. Loews Hotels' commitment to good corporate citizenship is so strong and deep that with each year the Good Neighbor Policy has evolved and grown. To celebrate this 20 year milestone the company is making a pledge to improve public education, partnering with DonorsChoose.org, a web-based charity supporting public schools in need.
Across the country, thousands of public school classrooms lack the materials that are essential for learning. As school budgets tighten, learning supplies and tools become increasingly outdated, broken and scarce. DonorsChoose.org provides a forum for public school teachers to post their classroom needs and special project requests such as books, materials or transportation fees for class trips for individual donors to choose from and sponsor.
As the first hotel partner for DonorsChoose.org, Loews will raise awareness of the charity throughout the nation with on property events, brand wide food and beverage promotions and room night offers to Loews' YouFirst loyalty program members. Events in 2010 will include a Mother's Day charity brunch to kick off the partnership this May and back to school events in the fall, among others. Loews Hotels' goal for 2010 is to raise more than $200,000 for DonorsChoose.org.
"We are concerned that public schools often lack the resources for students to thrive, so Loews Hotels is doing our part not just to raise funds but also to encourage others to learn about DonorsChoose.org, visit the website and see how they can make a difference too," said Jonathan Tisch, Loews Hotels chairman and CEO. "We understand our responsibility to the communities where we do business and we are proud that twenty years later our Good Neighbor Policy continues to thrive with partnerships such as this new effort with DonorsChoose.org."
Through DonorsChoose.org's technological capabilities, Loews Hotels will be able to identify and support schools in the communities where Loews operates hotels and where employees live. Over the years, Loews Hotels have supported numerous educational projects, some recent efforts include:

Annual participation in "Nevada Reading Week" at Loews Lake Las Vegas
Loews Miami Beach Hotel's work with Miami Beach Senior High School students, including employee shadowing days and tutoring
Loews Hotels at Universal Orlando's "Mentors for Hospitality Program," which provided internships for hospitality students of Oak Ridge High School
Loews Vanderbilt Hotel employees' dedicated volunteer program to teach in local schools, one hour per week for eight weeks each year
Loews Le Concorde's yearly sponsorship of prom night for 12 to 15 street kids who obtain a high school degree, in addition to a $500 grant to pursue their studies at a higher level
Conceived in 1990 by Loews Hotels Chairman and CEO Jonathan Tisch, the Loews Good Neighbor Policy is the company's formal commitment to its long-standing tradition of supporting communities where Loews Hotels owns and operates hotels. Loews Hotels' Good Neighbor Councils, made up of employee volunteers from all departments, address various issues of social concern including: donating excess food to local food banks, shelters, and hunger relief programs; donating used goods such as linens and furniture to local organizations and shelters; and recycling and energy saving programs. Loews Hotels Good Neighbor Policy has been recognized with the President's Service Award, the highest honor given by the President of the United States for community service directed at solving critical social problems.
Loews Hotels CEO Jonathan Tisch is so passionate in his beliefs about civic responsibility, he has written "Citizen You: Doing Your Part to Change the World," a book that challenges readers to take up the mantle of social engagement and points the way toward making the world a better place, one person and one neighborhood at a time. Tisch has filled Citizen You with accounts of people who, through small efforts, have benefited the community at large. Through the stories of these individuals, the reader sees the transformation of volunteerism to involvement, charity to social entrepreneurship, paternalism to community-based action, targeted philanthropy to systemic change. The book will be released on May 4, 2010.
About DonorsChoose.org
Founded in 2000, DonorsChoose.org is a nonprofit website where public school teachers describe specific educational projects for their students, and donors can choose the projects they want to support. After completing a project, the donor hears back from the classroom they supported in the form of photographs and student thank-you letters.
To date, 123,000 public and charter school teachers have used the site to secure funding for $49.5 million in books, art supplies, technology, and other resources that their students need to learn. Through http://www.DonorsChoose.org, individuals from all walks of life have helped 3.1 million students, the majority from low-income areas.
About Loews Hotels
Headquartered in New York City, Loews Hotels owns and/or operates 18 hotels and resorts in the U.S. and Canada, including the newest 414-room Loews Atlanta Hotel opening April 1, 2010. Located in major city centers and resort destinations from coast to coast, the Loews portfolio features one-of-a-kind properties that go beyond Four Diamond standards to delight guests with a supremely comfortable, uniquely local and vibrant travel experience. Loews boasts some of the industry's most innovative and successful travel programs, including Loews Loves Kids for families and Loews Loves Pets for discerning animals on the road. For reservations or more information on Loews Hotels, call 1-800-23-LOEWS or check http://www.loewshotels.com.
Follow Loews Hotels on Twitter at http://twitter.com/Loews_Hotels.
Fan us on Facebook at http://facebook.com/LoewsHotels.
Contact:
Emily Goldfischer
Loews Hotels
212-521-2833
Michelle Colligan
Redpoint Marketing PR, Inc.
212-229-0119
###