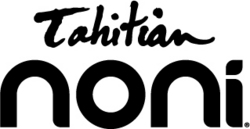 (Vocus) March 25, 2010
Provo, UT, March 24, 2010 -- Tahitian Noni International (TNI) announced the new noni for 90 program–a new 90 day risk-free offer in the United States to try Tahitian Noni® bioactive beverages. If the person does not feel a difference in their life by drinking the appropriate amount of product for 90 days, then they can get their full purchase price refunded back to them.
TNI's noni for 90 Program
They guarantee that when new customers and Independent Product Consultants use Tahitian Noni bioactive beverages every day for 90 days, and use the appropriate amount based on their age, activity level, and health needs, they will experience real health benefits. They are so confident that Tahitian Noni® Products will deliver quantifiable and noticeable benefits to every customer, that they offer a money-back satisfaction guarantee.
It's easy to participate in noni for 90*
Here's all you have to do:
1. Take a short health survey
2. Create an account at tni.com
3. Select your monthly products
As an added benefit, specially-priced bundles of TNI's most popular products are being offered exclusively to noni for 90 participants. Anyone wishing to participate can enroll online at http://www.tni.com/nonifor90. Each customer will have their own 90-day period that begins on the date that they enroll.
*This promotion is currently only available in the United States. See website for specific rules and conditions.
About the Company
Tahitian Noni International is a global, research-driven bioactive products company that was the first to introduce the health benefits of the noni plant—a bioactive-rich, adaptogenic plant, containing iridoid compounds—to the world outside of Tahiti. Tahitian Noni International is the leader in the discovery, development, manufacturing, and marketing of noni-based bioactive products including beverages, beauty, and weight loss lines. Headquartered in Provo, Utah, Tahitian Noni International has a presence in over 70 markets around the world, and is the worldwide leader in bioactive beverages.
###