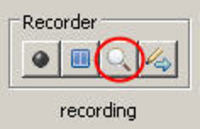 WindowTester is an excellent product and it has helped us to cut our time to develop a feature roughly in half. The developers are writing more tests now since they are fast and fun to write, and easy to run routinely.
SANTA CLARA, CA (PRWEB) March 23, 2010
EclipseCon 2010 - Instantiations®, Inc., a leading provider of Eclipse-based commercial software tools and services to improve software code quality, security and productivity, today announced new version updates across its Java product line. Highlights include updates to its popular graphical user interface (GUI) testing and design products with WindowTester™ Pro advancing to version 5.0 and WindowBuilder™ Pro, the winner of 2009 Eclipse Community Award for best development tool, moving to v. 7.4.
EclipseCon 2010
Instantiations is a Silver Sponsor at EclipseCon 2010, with an exhibit in Booths 25/ 26, and members of Instantiations' senior technical staff are making the following presentations:

Building e4 Plug-Ins: Tutorial by Dan Rubel and Eric Clayberg, Wed. March 25, 10:00 a.m.
UI Testing Patterns and Best Practices: Phil Quitslund and Dan Rubel, Thurs. March 26, 4:20 p.m.
Make Your GUIs Sing! Better, Faster Design, Eric Clayberg, Tues. March 24, 1:30 p.m.
Make Your GUIs Sing! Better, Faster Testing, Phil Quitslund, Tues. March 24, 2 p.m.
Developing High-Quality, Secure Code, Rob Ryan, Tues. March 24, 2:30 p.m.
Featured Product Updates
WindowTester Pro v5.0's new features dramatically improve UI test performance and Linux support, extend the Assertions UI to support Swing and improve overall usability. WindowBuilder Pro offers faster performance, parsing improvements to optimize performance, expanded data binding support, a major enhancement to SWT FormLayout, and GWT Designer™ improvements. The company also announced new versions of CodePro AnalytiX™ and RCP Developer™.
"When looking for a solution to write tests more quickly and easily, we were already using WindowBuilder Pro to create our SWT UIs and trusted Instantiations to provide a quality tool and excellent support. They didn't disappoint," said Mark Balbes, Ph.D., VP of Architecture for Asynchrony Solutions. "WindowTester is an excellent product and it has helped us to cut our time to develop a feature roughly in half. The developers are writing more tests now since they are fast and fun to write, and easy to run routinely. In fact most bugs don't even make it to our bug tracking software because we find and fix them quickly during development."
"WindowBuilder Pro and WindowTester Pro are designed to make it easier for developers to create effective and consistent UIs, with drag-and-drop design and automated testing, and our customers are continuing to see the benefits of utilizing both tools to design and test rich client user interfaces," said Dan Rubel, CTO and co-founder of Instantiations, Inc., e4 committer and co-author of Eclipse Plug-ins. "The user interface of an application has to both look good and work effectively the first time, or company perception is at stake. Our goal is to make that as easy and efficient for our customers as possible."
What's New in WindowTester Pro 5.0
WindowTester Pro is an Eclipse-based software development product that streamlines testing of Java rich client applications written in the SWT and Swing UI frameworks by providing tools that automate recording, test generation, code coverage, and playback of GUI interactions that can occur within an application.
Key new features of WindowTester Pro version 5.0 include significant UI test performance improvements – with the average UI test running 2.5 times faster; improved Linux support under the SWT UI framework; assertions inspector tool supports Swing; and overall usability improvements. See detailed features here.
What's New in WindowBuilder Pro v7.4
WindowBuilder Pro is the market leading Java GUI builder that includes Swing Designer™, SWT Designer™, and GWT Designer. New features in version 7.4 include overall speed improvements; parsing improvements which continue to perfect the product's ability to reverse-engineer code created by other GUI builders, as well as hand-written code; data binding enhancements; SWT FormLayout; and GWT Designer stays in step with support for GXT 2.1.1 and GWT 2.0.2. See detailed features here.
Balbes' team is a long-time user of WindowBuilder Pro. Says Balbes, "Before WindowBuilder Pro, our developers found it difficult to implement our graphic designers' mockups, forcing multiple iterations between design and development. WindowBuilder Pro is so easy to use, that we taught our designers how to create the screens they want, eliminating any disconnect between what they envision and what can be reasonably created. Our developers no longer have to code the user interface, and the resulting UIs are more consistent and maintainable."
Other Product Updates
CodePro AnalytiX version 6.4. Improvements to the Dead Code Analysis feature, which will now automatically support more development frameworks and improves users' ability to save and share configuration information. Other updates include a variety of items to improve the overall user experience. See detailed features here.
RCP Developer version 5.0. Includes the enhancements to the underlying SWT Designer and WindowTester SWT technology. See detailed features here.
Professional Services
Instantiations has one of the most experienced teams of Eclipse and Java software experts in the world, and offers professional services, such as custom software engineering and expert architectural, design and development mentoring. Instantiations' team also provides planning assistance to implement best practices and to help managers optimize Java and Eclipse development within their organizations.
Pricing and Availability
WindowTester Pro is $1249 USD per developer and WindowBuilder Pro is $399 USD per developer; both include one year of upgrades, maintenance and technical support. Discounts are available for multiple licenses or combined product purchases. Product upgrades are available at no cost to customers with current support agreements. For complete product pricing details please email sales@instantiations.com. Download full-feature trial evaluation software from http://www.instantiations.com/prods/docs/download.html.
About Instantiations
Based in Portland, Oregon, USA, Instantiations delivers world-class tools and services for professional Eclipse and Smalltalk developers. The company's award-winning products and professional services are trusted by software development organizations around the world to ensure software code quality, security, productivity and predictability of enterprise applications. Led by a team of internationally-recognized experts in Java and Smalltalk software technology, Instantiations is a founding member of the Eclipse Foundation and the Smalltalk Industry Council, and is an IBM Business Partner. With a line of products for Eclipse, IBM Rational®, JBuilder® and MyEclipse™, the company is named as one the fastest-growing Oregon companies four years running and recognized among the Top 100 companies influencing software development by SD Times for three consecutive years. For more information, visit http://www.instantiations.com.
Instantiations is a registered trademark of Instantiations, Inc. CodePro AnalytiX, WindowBuilder, Swing Designer, SWT Designer, GWT Designer, RCP Developer, WindowTester and VA Smalltalk are trademarks of Instantiations, Inc. Java is a trademark of Sun Microsystems. All other trademarks are the properties of their respective companies.
###