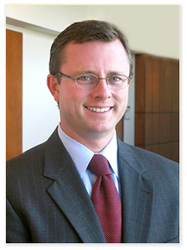 We understand that people are being more thoughtful about elective procedures and we appreciate that they trust us to give them the very best we have to offer
Atlanta, GA (Vocus) March 24, 2010
The American Society of Aesthetic Plastic Surgeons recently released the statistics from 2009 and it showed a 2% drop in overall cosmetic procedures across the country. But not everyone is seeing a decline in plastic surgery. Not only are Atlanta residents still coming in to inquire about cosmetic procedures, but patients from places such as Alaska, Japan, Massachusetts, and New York, as well as the neighboring states of Florida, Alabama and Tennessee.
"I think we haven't had the same experience as many practices across the country because we have a strong presence in the community, as well as the general and medical public," says Dr. Joseph G. Bauer, founder of The Swan Center. "We continue to offer our patients exactly what they've come to expect- quality service, great results and a friendly safe, JCAHO accredited environment."
Innovative marketing has also kept The Swan Center at the forefront for loyal patients and potential patients. They are accessible through their Website, Facebook and Twitter. They know that everyone is on the Internet and it is important to have a presence there. Their nurses are always accessible online as well for those patients that don't want to pick up the phone to call and talk with a nurse directly. For a patient in Atlanta, breast augmentation and other procedures may come with a lot of questions and the answers can be found in any one of these venues.
Things are looking good for 2010 at The Swan Center as well. Traffic for an Atlanta liposuction procedure and others has increased over this time last year. January 2010 saw an increase of 4 % over last January and February 2010 saw an increase of 8% over last February. By these numbers, it looks as though 2010 will be even better for The Swan Center than 2009.
It is a testament to their practice and the type of service they provide that their most popular procedures mimic the American Society for Aesthetic Plastic Surgery's findings:
Breast Augmentation
Liposuction
Abdominoplasty
Blepharoplasty
Facelift
"Only board certified surgeons, anesthesiologists, and registered nurses are on staff so our patients can trust they are getting experienced and skilled professionals," says. Dr. John P. Connors III. "Not only does it make them more confident about the procedure, but they know they are getting the very best for their money."
Another cause for their success in the face of a tough economy is the state-of-the-art JCAHO accredited facility in which they work. The surgeons have advanced equipment and techniques at their disposal to enhance and shape their patients' bodies.
Accreditation by JCAHO is considered the Gold Standard in health care. JCAHO means the surgery center, surgeons, anesthesiologists, and staff has undergone a challenging, comprehensive evaluation. They have made a significant extra effort to review and improve key factors that can affect the quality and safety of your care. Hospitals have been evaluated by JCAHO for more than 50 years. The Swan Center facilities are accredited just as the hospitals in your community are accredited.
Doctors and nurses from JCAHO personally visit the facilities to conduct, review, and look at how well the facilities:

Provide a safe environment for your care
Educate you about the risks and options for diagnosis and treatment
Protect your rights as a patient, including your right to confidentiality
Evaluate your condition, before, during and after diagnosis and treatment
Protect you against infection
Plan for emergency situations
The fact that the facilities have gone through this evaluation shows The Swan Center for Plastic Surgery's extraordinary commitment to provide safe, high quality care and a willingness to be measured against the highest standards of performance. Only a small percentage of outpatient settings have gone through this kind of evaluation.
Though The Swan Center has seen better numbers than what the ASAPS has found, a 2% drop is still impressive when everyone is pinching pennies. It illustrates that there is a need to feel good about oneself when everything else may be going wrong. Whether someone is seeking breast augmentation or a face lift, Atlanta residents need and want to feel good about something and they are choosing The Swan Center to help them regain some confidence.
"We understand that people are being more thoughtful about elective procedures and we appreciate that they trust us to give them the very best we have to offer,"says Dr. Bauer.
The surgeons and staff at The Swan Center for Plastic Surgery are humbled by the many expressions of gratitude and appreciation from their patients both far and wide.
###