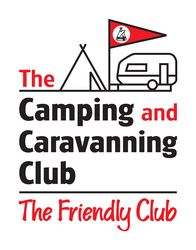 My friend Steve has a caravan on site at Albufeira and we were invited to come along for the Pig Roast
(PRWeb UK) March 24, 2010
Coronation Street stars Steve Arnold and Simon Gregson recently swapped the limelight of the television screens for the more peaceful surroundings of The Camping and Caravanning Club's Albufeira rally site in Portugal.
The duo, who play Ashley Peacock and Steve McDonald in the hit ITV soap, took time out from their busy schedules to attend the popular Pig Roast, organised by rally stewards Bob and Lyn Geary on behalf of The Club's Carefree Travel Service.
Steve and Simon mingled with Club members and joined in organised events on site.
"My friend Steve has a caravan on site at Albufeira and we were invited to come along for the Pig Roast," said Steve, who first appeared on the Street in February 1995, when seen assisting Fred Elliott in his butcher's shop.
"We had a great time and were made to feel very welcome. My father-in-law has a caravan and I fancy getting one as well. I also used to do a lot of tent camping in Wales when I was a child."
"It is nice just to get away and enjoy some peace and quiet. The weather in Portugal certainly beats Weatherfield!"
Simon, proprietor of the Rovers Return and co-owner of Street Cars taxi firm, also admitted to being a keen camper and added: "When I was young I camped with my mum and dad in a trailer tent in Cornwall.
"We caught the back end of Hurricane Charley, the tent area flooded and we were the only ones left standing!"
Bob and Lyn Geary, who have been stewarding rallies with The Club for seven years, were delighted to welcome the celebrities to Camping Albufeira, which forms part of The Club's winter camping programme.
"We found both Steve and Simon very friendly, sociable and down-to-earth and their presence provided the rally with a great boost," said Club member Bob.
"We have watched Coronation Street religiously for years and love Simon's wit and Steve's infectious laugh.
"We hope they return with some of their Street friends in due course."
The Camping and Caravanning Club's Carefree Travel Service offers both European and Worldwide holidays. For further information telephone 0845 130 7701 or 024 76 422024 or visit: http://www.campingandcaravanningclub.co.uk/travelabroad
For further media information or images, please contact:
Jon Dale, 024 7647 5204 jon.dale@thefriendlyclub.co.uk
Matthew Eastlake, 024 7647 5030 matthew(dot)eastlake(at)thefriendlyclub(dot)co(dot)uk
Editorial Notes:
1. The Camping and Caravanning Club is 109-years-old and is the largest and oldest Club in the world for all forms of camping. It has 110 award-winning sites throughout the UK and, through a partnership with the Forestry Commission, Forest Holidays now runs a further 20 Camping and Caravanning Touring Sites and six Cabin Sites.
2. http://www.newtocamping.co.uk was launched on Monday, May 18, 2009 and incorporates all forms of outdoor holidays.
3. National awards include:

AA Campsite of the Year Heart of England 2010 – Teversal Club Site
Loo of the Year 2010 - Family Friendly Facilities Overall Trophy Winner
Loo of the Year 2010 - Individual Category National Award Winner (England)
Loo of the Year 2010 - Family Friendly National Award Winner (England)
Loo of the Year 2010 - Individual Attendant Team National Award Winner (Glencoe Club Site – Scotland)
Loo of the Year 2010 - 'Champions League' – Standards of Excellence
Loo of the Year 2010 - National Category Award Winner (Holiday Parks) – Teversal Club Site (England)
Loo of the Year 2010 - National Category Award Winner (Holiday Parks) – Dunbar Club Site (Scotland
CCC Best Certificated Site 2009 – Hill Farm CS, Derbyshire
David Bellamy Conservation Award 2009 – Verwood Club Site (Gold)
David Bellamy Conservation Award 2009 – Inverewe Gardens Club Site (Gold)
David Bellamy Conservation Award 2009 – Horsley Club Site (Silver)
David Bellamy Conservation Award 2009 – Delamont Country Park (Silver)
Which Motorcaravan Site of the Year Runner-Up – Little Trethvas Farm CS
Practical Caravan 2009 Top 100 Parks Regional Winner (Scotland) – Lauder Club Site
Practical Caravan 2009 Top 100 Parks Regional Winner (north-east) – Bellingham Club Site
MMM 2009 Camping & Caravanning Site of the Year – Thetford Forest Club Site
###