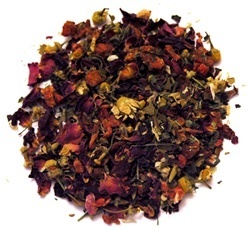 East Setauket, NY (PRWEB) March 24, 2010
Organic Relaxation Herbal Blend Help aids in Relaxation, Sleep and Snoring. Below is recent testimonial on how well the product works. This Herbal Tea can be purchased at Youmeandtea.com
"I can't believe my snoring has reduced so dramatically! My wife blesses you guys for introducing us to the valerian-containing 'Relaxation tea'.
"It just so happens I earned a PhD in Pharmacology (the study of the molecular mechanism of action of drugs) and I have published over 100 articles, many in peer-reviewed literature. This experience has made me skeptical of the claims centered about complimentary and alternative medicines, many of which are poorly studied because they do not require Food and Drug Administration regulation.
"In this specific case, I tried Relaxation tea just because I occasionally enjoy an alternative to coffee, which I drink way too much of. After a single cup of Relaxation tea just before bedtime, I felt rested and fell asleep quickly. This is not unusual for me. But the next morning, my wife remarked that she too had a more restful night of sleep because my snoring was reduced in frequency and volume. My snoring is the bane of her existence. I had surgery, a pharyngeoplasty and a correction for a deviated septum. That helped reduce symptoms for about 10 years, but the problem returned.
"Skepticism over my wife's claims got the better of me, and so I checked the medical literature just to find that the plant species, Valeriana officinalis, and the related species V. edulis, have been studied in prospective randomized clinical trials. As is true in nearly all areas of medical research, you can find articles showing positive effects and some that fail to show good outcomes. What you look for first, however, are adverse effects and they appear to be minimal among the reported studies of the alkaloids in valerium. While some report small statistically significant reductions in the latency to fall asleep, there have been no reports of any effect on snoring. So maybe there is something to this.
"Regarding use by patrons, I would feel comfortable recommending Relaxation tea as a sleeping aid to try. However, for those of us on a lot of other medications, particularly other sleeping aids and psychotropic drugs, it would be good idea to bring this fact to the attention of their person physician. Since products like these are outside the scope of the expertise of most clinicians, they can print the following articles and bring them into the office with them. One note of caution, since herbal medicines are not regulated by the FDA, dose of active ingredients may vary. So if you find a tea that works for you, go back to the same source to get it.
"I plan on using this product for as long as my wife sees benefit. I'll keep you posted of any changes and thanks again, and best of luck with You, Me and…Tea,"
Jerry
Organic Relaxation Blend can be purchased here:
youmeandtea.com/Organic_Relaxation_Tea_Sleepy ...
See all of our products at:
youmeandtea.com
YouMeandTea.com Specializes in Premium Loose Teas, Tea Pots, Tea Accessories, Choice Packaged Teas, Flavored Loose Teas and Tea-Ware. Sale Items. Secure Site.
# # #