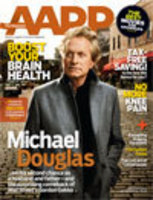 Families do need to do their own planning in order to afford their health care. However, 'Divorce' is way down the list of options!
Columbus, OH (PRWEB) March 30, 2010
Don Chapin, one of the foremost expert attorneys on elder care law, released this statement concerning a March/April AARP article entitled "Love is (Not) All You Need" written by Mary A. Fischer.
In the AARP article, the author asserts that a couple married for 44 years was forced to divorce in order to protect their remaining savings to be Medicaid compliant.
According to Chapin, the advice followed by the couple is completely off the mark because, "the costs of care for people as they age are outrageous and even the new Obama plan probably will not dramatically change that! Families do need to do their own planning in order to afford their health care. However, 'Divorce' is way down the list of options!"
Chapin, the founding partner of National Eligibility Solutions, located in Columbus, Ohio noted that, "in my 13 years of doing nothing but Medicaid Planning, only once was our strategy to have a couple divorce because of the requisite costs associated with their care. Almost always there are much better options and solutions."
Chapin's partner, Patty Jackson who has worked with Don for several years recalled a situation where Don recommended to their client they put together a property settlement.
Although this legal course of action is just a hair shy of divorce, Ms. Jackson commented "it is a better option than divorce and it does separate finances along with having a court order to back it up. After that, the state Medicaid Agencies must follow the decrees from the domestic relations courts."
Don Chapin and Patty Jackson recently produced an online video series entitled "We Can Help" that is a collection of real cases they have recently completed with great outcomes for their clients. Consumers can sign up for the free video series at http://www.NationalEligibilitySolutions.com
"We felt compelled to provide our video series the public and especially for the millions of health care consumers who really have no idea what to do when they are facing a multitude of very challenging heath care financial related issues," Don Chapin said.
"We covered everything from "Protecting your Retirement Funds from Nursing Home Spend-down" to "Not allowing your health care bills put you into bankruptcy". To view this complimentary video series please visit: http://www.NationalEligibilitySolutions.com
For the full analysis and detailed rebuttal of the recent AARP article, please visit the NES Website where both the article and Don Chapin's full comments are located. Please visit: http://www.TrustNES.com.
About TrustNES
National Eligibility Solutions is a consulting firm that specializes in the financial fitness for families as it relates to a long term care and/or health care crisis. NES guides the family along the pathway to resolve these and other important issues! NES advises consumers on how to pay for services needed as disability becomes more difficult to manage at home and relieves the family of meeting with social services agencies. http://www.TrustNES.com - (888-682-3975)
Don H. Chapin is a member of the National Academy of Elder Law Attorney, on the Ohio Bar Association Committee for Elder Law and serves as an expert speaker and regular practitioner of all the legal aspects of Elder Law including Medicare and Medicaid. Don is also the Chief Legal Counsel for Ohio Charities Pooled Trust, and the author of the book, "You Earned it, Now Keep It. A common sense guide to Senior Planning."
Patricia L. Jackson is a certified Leadership Facilitator with over 20+ years in the financial services sector certified by Senn Delaney - Discover Card Financial/Morgan Stanley Dean Witter. She is also a speaker for the National Business Institute on Medicaid Planning - Elder Abuse.
For additional information or to set up interviews, please contact David W. Lippy, 614-939-1533. http://www.EffectiveGlobalCommunications.com
###