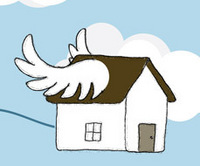 Washington, DC (PRWEB) March 24, 2010
A diverse panel of expatriates will judge the 2010 Expat Youth Scholarship and help award a total of $10,000 to six students. Sponsored by Clements International, the leading provider of insurance solutions for expatriates and international organizations, this scholarship program is designed specifically for expat students who acquire unique life experiences growing up abroad.
Kimberly Van Cleave Michaels
Kimberly Van Cleave Michaels is currently the Executive Director for Families in Global Transition (FIGT). As an expat who has spent her career working with families in global transition, Kim was selected to be a judge for her dedication and understanding of the expat experience.
Jo Parfitt
Jo Parfitt is a journalist, teacher, editor and publisher, and mentors others to write and publish their books. She is considered a trailblazer within the expat community and has a significant, international following. Her expertise as a writer and mentor make Jo a valuable addition to the Judges Panel.
Alyson Rose-Wood
Alyson Rose-Wood brings a unique perspective to the Judges Panel as a former expat youth. As the child of U.S. diplomats, her upbringing greatly influenced her professional ambitions, which have resulted in an already impressive resume. Alyson brings unique insight to the Judges Panel as someone who knows firsthand what life is like as a young expat.
Rosemary Whitcraft
Rosemary Whitcraft has devoted her career to helping students attain an international education. Her impact on students in Thailand, in addition to other professional accomplishments as a teacher and writer, make her well suited to judge a scholarship program for expat students.
Clements International's "Life in a Flying House" 2010 Expat Youth Scholarship will award $10,000 to six students ages 12-18 of any nationality who have resided in a foreign country for at least two consecutive years. The scholarship entry deadline is Thursday, May 13, 2010.
To learn more about the judges or for more information about the scholarship, visit http://www.expatyouthscholarship.com. Also, connect with the scholarship on Facebook and Twitter to receive important updates and information.
About Clements International:
Clements International is the leading provider of insurance solutions for expatriates and international organizations. Founded in 1947, Clements offers worldwide auto, property, health, life and commercial insurance with superior customer service and claims response to customers in more than 170 countries. For more information on Clements International's global list of programs and services, please visit http://www.clements.com.
###