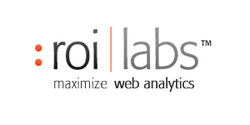 New York, NY (PRWEB) March 23, 2010
ROI Labs™ (http://www.roilabs.com), a leading provider of global web analytics consulting services and part of Acronym Media's family of Keyword-Driven Marketing™ solutions, today announced the appointment of Michael Hayward, former Director of Interactive Marketing and E-Commerce at Four Seasons Hotels and Resorts, as Chief Executive Officer.
Michael will be responsible for leading and driving ROI Labs' global strategy, as well as growing the agency's current and future engagements. He'll also help shape the firm's marketing and branding efforts.
"We're tremendously excited to have Michael lead ROI Labs as we create the next generation of advanced analytics solutions," said Anton E. Konikoff, Founder and CEO of Acronym Media. "The mission of ROI Labs is to provide true actionable insight and a measurable return on Clients' analytics investments, and Michael is the perfect evangelist – he'll help clients use keyword intelligence to create smarter strategies and more profitable campaigns."
Hayward comes to ROI Labs with a wealth of analytics, marketing and e-commerce leadership experience, including over 23 years with Four Seasons Hotels and Resorts. While there, he led the development of the Four Seasons family of websites, as well as its search, social, email, customer data and analytics efforts. Most recently, Michael was Principal at marketing301, a strategic consultancy that helps companies boost ROI and create optimal customer experiences through the use of interactive tools and technology.
"Companies today are looking for actionable customer insight, and demand measurable results across all channels – ROI Labs is uniquely positioned to answer this need," said Hayward. "We help Clients dig deep in their data to support their strategies, and develop tactical action plans. More importantly, we follow that all the way through to help clients measure the results of their actions, learn what worked, and continue to improve their ROI."
Further information about ROI Labs will be available from company representatives during Search Engine Strategies (SES) New York, to be held March 22-26 at the Hilton New York. ROI Labs will be an exhibitor at the event (Booth #206) and will showcase its web analytics, landing page optimization, conversion analysis and site usability solutions.
About Michael Hayward
Michael Hayward is the CEO of ROI Labs. He has over 25 years of global marketing and branding expertise, and specializes in the strategy, implementation and development of analytics and marketing solutions and technology.
Michael is also a noted industry thought-leader and is a regular speaker at Cornell University, the University of Western Ontario's Ivey School of Business, and the University of Toronto. He is also an advisory board member of the HSMAI Travel Internet Marketing group. Michael holds an MBA from the Rotman School at the University of Toronto, and a BA in Commerce from University of Toronto.
About ROI Labs™
ROI Labs is a leading provider of global web analytics consulting services. Specializing in web analytics, landing page testing, conversion optimization and site usability, ROI Labs' expert analysts use cutting-edge technology to deliver the practical recommendations needed to craft smarter marketing strategies – ones that drive results and revenue.
ROI Labs leverages 15 years of expertise honed through rigorous research, analysis and testing to maximize the return from Clients' web analytics investments. Global Clients include Four Seasons Hotels and Resorts, SAP, HP, The Wharton School of the University of Pennsylvania, Humana and Sony Entertainment, among others. ROI Labs can be reached at +1 (212) 691 7051, info at roilabs.com, or by visiting http://www.roilabs.com.
Media Contact:
John Lee
+ 1 (212) 691 7051 x162
Keyword-Driven Marketing™ and ROI Labs™ are trademarks of Acronym Media, Inc.
###