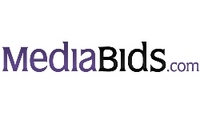 Winsted, CT (PRWEB) March 25, 2010
Mediabids is pleased to announce its first Per-Inquiry Print Advertising Challenge, running from April 1 – April 30, 2010. This challenge is open to individual weekly newspapers that participate in their Per-Inquiry Print Advertising program that wish to run a DISH Network print ad in their publication throughout the month of April. Each weekly newspaper will be compensated according to the traditional per-inquiry payout structure for DISH Network's PI Campaign with Mediabids – they will receive $13 for each unique 60-second call generated from the ad in their publication.
The weekly newspaper that generates the most response to the DISH network ad for the month of April will receive a check for $5,000 from Mediabids, in addition to the amount generated by their newspaper. Response will be tracked by a third-party call-tracking service, and results will be updated weekly on the website http://www.mediabids.com/marketing/contest.html Publication's names will not be revealed but the location and circulation of the top ten publications will be made public. The winner of the contest will be announced May 3, 2010.
For more information, or to enter your publication into the contest, please visit http://www.mediabids.com/marketing/contest.html or call 1-989-0406. Registration on Mediabids is free.
About Mediabids' Per-Inquiry Print Advertising Program
Since 2007, Mediabids has been home to the world's largest per-inquiry print advertising network. Comprised of over 3,000 newspapers and magazines nationwide, Mediabids per-inquiry network has been able to generate calls, leads and sales from print advertising for some of the nation's top direct-response advertisers. To learn more about Mediabids' Per-Inquiry Print Advertising Program, click here: http://www.mediabids.com
###