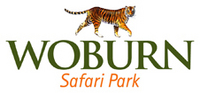 (PRWeb UK) March 24, 2010
It is said that good things come in small packages, but the reverse was true today when Woburn Safari Park in Bedfordshire took delivery of a fifteen tonne package, two months ahead of its 40th Birthday!
Inside the ten tonne crate, which arrived at the park from Emmen Zoo in the Netherlands this morning, was Yu Zin a five tonne, female Asian elephant.
Born 32 years ago, she joins three other Asian elephants that have lived at the Park for over a decade. Coincidentally it is thirteen years to the day since Woburn's other elephants, male Raja, and females Damini and Chandrika arrived in Bedfordshire from India in 1997.
Now that she has arrived, it is hoped that Yu Zin, who has already given birth to three sons, will kick-start Woburn's elephant breeding programme. The gestation period for an elephant is two years, so although the pitter, patter of tiny elephant feet is some way off, Woburn Safari Park is eagerly looking forward to the day when a baby is born.
Dr Jake Veasey, Head of Animals and Conservation at Woburn Safari Park commented; "We're delighted to welcome Yu Zin today and we're pleased that her arrival went smoothly. She's now settling into her new home here at Woburn and over the next few weeks, we'll be watching her closely to see how she and our other three elephants interact. We're hoping that she will become the matriarch of our herd and with her previous breeding experience will encourage our other two females to get into breeding mode with Raja our bull elephant."
Over the next few weeks while Yu Zin is getting to know Raja, she and he will be kept inside the large elephant house at Woburn. The other two females will continue to be out in their paddock for visitors to see.
###