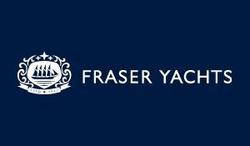 Fort Lauderdale, FL (PRWEB) March 25, 2010
Fraser Yachts are proud to announce that Loaloat Al Behar is now available for charter in the Mediterranean. With a length of 104m and a beam of 16.2m Loaloat Al Behar is one of the largest vessels available for luxury yacht charter and is being offered at a weekly rate of €250,000.
Loaloat Al Behar was built at the Picchiotti Shipyard in Italy. Picchiotti, who are currently part of the Perini Navi Group, were responsible for the megayacht's exterior design and engineering, while her interiors were styled by Oman Rys. In 2009, M/Y Loaloat Al Behar received a refit in Dubai after which she emerged with a newly painted off-white exterior and a carefully modernised interior.
Given its size it is unsurprising that Loaloat Al Behar has a large capacity for both guests and crew. She is able to accommodate 27 overnight guests in a total of seven luxurious suites, four double and three twin bedrooms. She has the capacity to carry a professional crew of 22 while cruising and can accommodate 70 guests and 156 crewmembers while moored.
Following her refit, Loaloat Al Behar now includes a state-of-the-art Lantic Systems Entertainment Solution, which has been installed in all guest bedrooms, the saloons, the cinema and also on deck. The new system allows guests to enjoy on demand entertainment while also adding the security of a surveillance system. Amongst the yachts other amenities are a Jacuzzi and diving equipment.
Loaloat Al Behar is powered by two GM A420-6 diesel engines and propelled by Twin Screw Propellers. She has a total power of 8400 HP and 6181 Kilowatts giving her a maximum speed of 18 knots and a cruising speed of 16 knots.
Fraser Yachts believe that M/Y Loaloat Al Behar is one of the most luxurious and best-equipped megayacht available. For further information on M/Y Loaloat Al Behar and other vessels available for Mediterranean yacht charter, please contact our staff at Fraser Yachts Monaco.
###