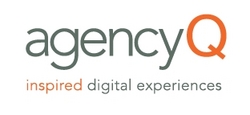 The team at agencyQ is extremely proud to have our work recognized by the Ad Club
Washington, DC (Vocus) March 24, 2010
agencyQ, a Washington, D.C.-based digital marketing agency, announced that it has been awarded a Silver ADDY® by the Advertising Club of Metropolitan Washington (Ad Club) for RepowerAmerica.org. The site, which was one of three Q developed for the Alliance for Climate Protection (ACP), was honored in the Interactive Media category for Websites, Consumer HTML/Other, Services. The ACP is a non-profit founded by Nobel Laureate and former Vice President of the United States Al Gore to address the urgency of the global climate crisis.
RepowerAmerica.org is ACP's public brand for its clean energy campaign, which Al Gore launched during his 2008 speech calling for a new U.S. energy policy. To help ACP connect with and inspire individuals to get involved, Q integrated Facebook, Twitter, YouTube, and Flickr into RepowerAmerica.org and its sister websites. Those social media platforms allow ACP to broadcast news and developments in real time to its 5+ million members, who can further share and engage with others to build grass roots momentum and legislative support.
The Ad Club received 743 entries from 90 entrants, including agencies, design and public relations firms, illustrators, photographers, printers, media outlets, and students. In January, the organization convened a panel of award-winning creative professionals from across the country to judge the entries based on creativity, originality and creative strategy. The awards were distributed on March 17 at the Carnegie Institution in Washington, D.C. The reception and awards presentation were attended by more than 350 area advertising and media professionals.
"The team at agencyQ is extremely proud to have our work recognized by the Ad Club," said Brad Heidemann, Executive Vice President of Strategy at agencyQ. "We were honored to help the ACP leverage the Web as a platform to advance their work. Receiving this award is the perfect conclusion to what has been an extremely rewarding experience for Q."
The ADDY Awards Competition is a three-tiered national competition conducted annually by the American Advertising Federation (AAF), its chapters, and districts. With 60,000 entries nationwide, the ADDY Awards Competition is the advertising industry's largest and most representative competition for creative excellence.
About agencyQ:
Founded in 1999 as Q-Industries, Q has grown from a small, technology-focused interactive shop into a full-service agency that excels in three core practice areas: Digital Marketing, Technology and Customer Engagement & Loyalty. Q's account teams combine industry-leading subject matter expertise with a client-focused perspective – imagining, designing and delivering integrated solutions that attract, convert and retain customers. Headquartered in Washington, D.C. – with a new location in Columbus, Ohio – Q serves a global portfolio of commercial, government and association/nonprofit organizations.
Media Contact:
Angela Brown
agencyQ
202.263.5161
###