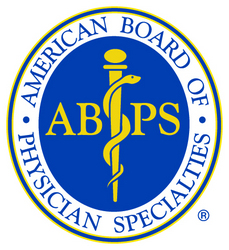 Patients share confidential information and personal history with us so that we may do a better job of caring for them
Tampa, FL (Vocus) March 24, 2010
March 30 is National Doctor's Day. The American Board of Physician Specialties (ABPS) asks that you join in recognizing all physicians next Tuesday for their dedication to high quality health care in the United States.
National Doctor's Day is a designated day of tribute to recognize the contributions that physicians make to the public health and well being. It provides an opportunity for patients to show their appreciation to the men and women who care for them and their loved ones.
"There are many reasons a person chooses to dedicate their life to medicine," said Scott Barnes, D.O., FAAIM, and President of the American Association of Physician Specialists, Inc. (AAPS), the governing body of ABPS. "Primarily, most physicians enjoy the challenge and want to help people."
"Patients share confidential information and personal history with us so that we may do a better job of caring for them," said Barnes. "Trust is central to the doctor and patient relationship."
High quality health care and ABPS board certification go hand-in-hand. ABPS board certified physicians are privileged to help people through some of the most difficult experiences they will ever face – like a serious illness or injury. Sometimes doctors share in some of their patients' greatest moments – like welcoming a new baby or working to help someone heal and improve their quality of life.
In addition to providing excellent medical care, many ABPS Diplomates contribute their time and expertise furthering the profession and respective individual specialties. Physician leaders participate in the development of certification examinations, continuing medical education courses, and publication of medical knowledge and expertise.
"Hard work and sacrifice with years of study and training are what it takes to become a board certified physician," says William J. Carbone, CEO of AAPS and ABPS. Carbone added, "Doctor's Day is a great occasion for all patients to express their continued appreciation to physicians for their compassion and dedication to patient care."
National Doctor's Day was first celebrated in 1991. Doctor's Day observances date back to March 30, 1933.
When was the last time you said "thank you" to a doctor who touched your life in a meaningful way by caring for you or a loved one?
The American Board of Physician Specialties (ABPS), the official certifying body of the American Association of Physician Specialists, Inc. (AAPS), provides board certification to qualified allopathic (M.D.) and osteopathic (D.O.) physicians in 17 medical specialties. More information is available online at http://www.abpsus.org.
###