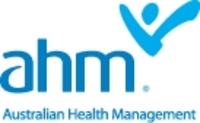 We Love Healthy Competition' positioning, developed by ad agency Ursa, fuses Steve Waugh's competitive nature with that of the energetic, Wollongong-based health fund
(PRWEB) March 25, 2010
ahm Health Insurance has upped the ante for the big health funds. Their new 'We Love Healthy Competition' positioning, developed by ad agency Ursa, fuses Steve Waugh's competitive nature with that of the energetic, Wollongong-based health fund. By focusing on their genuine value and exceptional customer service, the new campaign is all about ahm's determination to keep the big players on their toes. The campaign launches on regional television and online nationally during March.
Client: ahm health insurance
Head of Marketing: Annie McDonald
Marketing Communications Manager: Lyn Southon
Advertising Manager: Ailsa Wadey
Digital Communications Manager: Matt Coonan
Agency: Ursa
Executive Creative Director: Denis Mamo
Creative Team: Denis Mamo, Geoff Fischer
Account Director: Mariana Olliver.
Agency Producer: Chris Ford
Prod Co: Film Construction
Producer: Alex Tizzard
Director: Justin McMillan
About Ursa
Ursa is an independently owned advertising agency founded in 2000. Ursa applies brilliant creative thinking to turn feelings into actions. Ursa is part of The Ursa Group, one of Australia's fastest growing communications groups with offices in Sydney, Melbourne, Brisbane and London, which offer direct to consumer and professional healthcare communications, property marketing, digital marketing, direct marketing, trade marketing, CRM, channel planning, call centre services and graphic design.
The Ursa Group consists of Ursa, Ursa Metropolis, Suede, Graphic Surgery, Partizan and Unity 4. Clients include: ahm Health Insurance, Abbott (Reductil, Humira), Aged Care Services Australia, GSK (Nicabate Professional, Cartia, Zovirax, Beconase, Zantac), Lilly (Zyprexa, Actos, Humalog) RANZCO, Vision Australia, Wayside Chapel, CBRE, Aussie Home Loans (B2B), 3M, Panasonic, 3 Mobile, Dell, Mercedes Benz.
About ahm
ahm is the eighth largest Australian health insurance provider and has been caring for the health of Australians for more than thirty five years. In addition to the provision of health insurance, ahm has developed and delivers innovative health management programs. We employ health professionals covering key disciplines including nursing, exercise physiology, dietitians and fitness to deliver these programs.
###