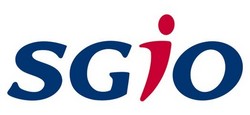 Suburbs in the northern half of the Perth metro area were most badly affected by the severe hail storm that hit the city on Monday 22nd March
(PRWEB) March 25, 2010
Emergency repairs are already underway to SGIO Home Insurance customers' homes damaged in the wild weather that swept across Perth yesterday.
Suburbs in the northern half of the Perth metro area were most badly affected by the severe hail storm that hit the city on Monday 22nd March.
SGIO Operations Manager Sandra Robinson said the main priority was to ensure impacted customers were getting the right help fast.
'It's important we make homes safe and as comfortable as possible for customers,' she said.
'Builders have already been allocated to the most badly damaged homes and will continue to be allocated as claims for serious damage are lodged.'
'SGIO Home Insurance will look to help co-ordinate emergency accommodation, where necessary, and we will coordinate builders and trades people to help our customers repair damage to their homes.'
'It's crucial any household with damage contacts their insurer as soon as possible.'
Mrs Robinson said SGIO also wanted to make sure drivers were not taking risks by driving with damaged windscreens.
'We urge customers with windscreen damage to lodge a claim as soon as possible to arrange a windscreen replacement,' she said.
'SGIO will also help motorists get back on the road quickly with Paintless Dent Repair, which uses specialist tools to remove dents rather the traditional panel beat and re-spray method.'
To make a claim, SGIO customers should phone the SGIO Storm Hotline on 1300 730 314 or report their claim online at http://www.sgio.com.au.
Mrs Robinson urged households to clear debris from gutters and drains ahead of future storms.
SGIO is a leading insurance provider, offering car insurance quotes, home insurance, motorcycle insurance, travel insurance, business insurance, boat insurance, health insurance and caravan insurance in Western Australia.
###