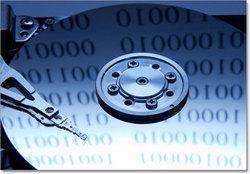 No matter if the hard drive has a logical and you've accidently deleted photos or physical problem, were it's no longer spinning, we have the tools to get your data back
Nashville, TN (Vocus) March 25, 2010
Losing data is frustrating for anyone but when've you've lost hundreds or even thousands of photos it can be an increasingly stressful time. Losing memories from years past of losing hours of a photo shoot for a client can be heartbreaking.
A number of people believe that there is no hope of getting their pictures back; they think they've lost years of memories or hours of work and that they'll never see those photos again. More often than not, this is not the case. Data is still there and has the possibility of being recovered by a specialist, even if that data resides on a flash drive. The key, however, is to immediately take out the flash card and not take in more pictures if it's in a camera or to call a specialist if you've experienced a hard drive failure.
VancesMill is a consulting company that offers everyday users and corporate IT administrators a place to go to for data recovery specialist. Everyday somewhere a hard drive dies or flash memory gets erased for various reasons and VancesMill has the capabilities to salvage your data and get you up and running quickly. "No matter if the hard drive has a logical and you've accidently deleted photos or physical problem, were it's no longer spinning, we have the tools to get your data back," commented owner Kelly Bush. "We understand the frustration of losing photos whether it's business or personal, it's always stressful, Bush added.
The Nashville data recovery service serves more than just the Nashville market. Users across the country can call on VancesMill as a hard drive data recovery expert. After a phone call detailing the problems you are facing, you can package your hard drive or flash drive and ship it to their Nashville location for service or for serious urgent matters they can come to you. An initial evaluation will be performed on your damaged drive and a recovery specialist will contact you by your preferred method of contact. "This is not just a Nashville data recovery service," Bush said, "We can handle the needs of those outside the Nashville area as well."
"Data loss is a stressful event for an individual. So many memories they think they can't get back. VancesMill specialists are willing to help out in any way possible. We will do everything we possibility can to ease the pains of losing data by retrieving it for you and placing it back in your hands," Bush stated.
Get peace of mind you deserve by getting your data back. There is trustworthy, legitimate data recovery specialist available, and VancesMill has the best of them readily available to you.
# # #