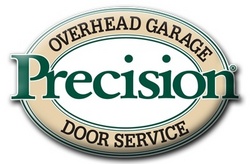 Adults should provide a good example for kids by playing it safe around the garage door as well
Edison, NJ (Vocus) March 25, 2010
Steve Skafelstad, Owner of Precision Garage Door New Jersey, makes sure his customers understand that practicing garage door safety protects their family, pets and belongings.
If it is an attached garage, New Jersey residents must practice safety and awareness when using the door. As pointed out on the website, "a garage door is the largest movable object in the home." When it is used improperly, it can be very dangerous.
"The first line of safety is proper installation and maintenance," says Skafelstad. "The next is education."
Having an experienced and qualified installer do the work is the best way to make sure it is done correctly. After that, follow these recommended monthly and annual maintenance steps to keep it good working order:

Clean out dirt and debris from the moving parts.
Check for rust and erosion on the movable parts.
Keep the tracks and rollers oiled up for smooth operation.
Make sure the motion sensors are aligned and working properly.
Educating children about proper use of garage door openers in New Jersey is also very important. "Too many children are injured every year because they think that the garage door is a toy," says Skafelstad. "It is important to make them understand that it is not."
When the door is installed, the hardwired button needs to be placed at least 5 feet off the floor and out of reach of young children. But, there are also remote controls they could get a hold of. Teach them that playing "beat the door" is not a game and can have dangerous consequences. Also, make sure they never walk under a moving door.
"Adults should provide a good example for kids by playing it safe around the garage door as well," says Skafelstad.
Along with proper operation of actual garage doors, New Jersey residents should also be aware of safety issues when using the room when the door is down. Here are some guidelines on fire safety and other potential hazards:
Install a carbon monoxide detector in the garage and never leave a car running when the door is down. Vehicles put off massive amounts of this dangerous gas and if it gets trapped in the garage, it can gravitate into the house and make people sick or even cause death.
Do not use gas-powered generators, grills or any other piece of equipment powered by any type of gas in your garage.
Make sure the smoke detectors are working properly and replace them at least every 10 years. Keep a fire extinguisher handy in the garage as well.
Since the water heater is often located in the garage, make sure it is well-secured to prevent falling over.
Precision Garage Door is dedicated to providing their customers across the South and the East Coast with quality products and excellent customer service. "We take this business seriously," says Skafelstad. "Along with sales, installation and repair services, we also make sure our customers are educated on safety and proper use of our products."
Precision Garage Door of New Jersey is a full-service garage door company specializing in installation, repair, replacement and maintenance of garage doors and garage door openers. More than 30,000 Central & South Jersey business and homeowners have trusted Precision to service their garage door since 2000. For more information please call (866) 556-0100 or visit precisiongaragedoorsnj.com.
###