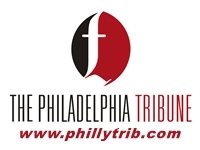 Philadelphia, PA (Vocus) March 25, 2010
Scott Salisbury, 8th grade student at Chestnut Hill Academy, here, correctly spelled "ADMIRALTY," on Saturday, March 20, 2010, to end the 20-round Philadelphia Regional Scripps Spelling Bee Competition, sponsored by The Philadelphia Tribune, the nation's oldest and the Greater Philadelphia region's largest newspaper serving the African-American community, and its partner, AmeriHealth Mercy Family of Companies. The runner-up, Varshita Parmar, 7th grade student at CCA Baldi Middle School, finished in second place, after failing to spell the word "DEPLOYMENT" correctly.
Hosted at The School District of Philadelphia, the Bee was open to all fifth-,sixth-,seventh-and eighth-grade students attending Philadelphia private, public, parochial, charter or home-school organization affiliates. The Scripps Spelling Bee is the nation's premier youth-oriented academic event that aims to promote literacy. It is also designed to allow children to show off their language skills, while having fun in the process.
To qualify for the bee, students were chosen by participating schools or won their school's own spelling bee.
Prior to the start of the regional spelling bee, fifth-grade contestants took part in the "5th Grade Spell Down," a preliminary qualifying competition, wherein they competed among the best 5th grade spellers in the city. The winner was Rei Chiu, a student at Masterman Middle School, whose winning word was "HOGAN." Chiu went on to compete against the sixth-,seventh-,and eighth-grade students in the regional bee, but was knocked out of the competition in its 15th round.
For placing first in the competition, Salisbury received a Dell ® computer, and earned the opportunity to compete at the national bee in Washington, D.C., June 2-4, 2010. Transportation and expenses for the national bee are underwritten for the winner and his guardians, by the event sponsors.
The Tribune has sponsored and presented the Scripps Spelling Bee competition since 1994. The paper has received two "Community Service" awards from the National Newspaper Publishers Association (NNPA) for its presentation of the event.
# # #