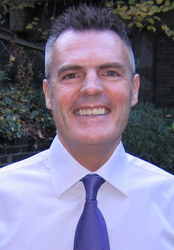 London, UK (PRWeb UK) March 25, 2010
Drew Seath was recently appointed to the role of President, Medefield America where he will lead business development and operations for North America. Drew joins Medefield from a NYC-based, custom research firm where he held a senior management role with overall responsibility for client relationships. Prior to this, Drew was with Greenfield Online where he led a variety of business units during his tenure, including Greenfield's European, Canadian and US Major Accounts businesses. Drew has over 20 years research experience in client, agency and data collection supplier roles.
Iain Findlay is appointed Managing Director, Medefield London. Iain has held MD, senior sales and marketing and product development roles in a number of leading healthcare organisations, including Quintiles and GSK. He was previously Managing Director of medeConnect Healthcare Insight, part of the Doctors.net.uk Group, and prior to that held the role of Director of eSolutions at Innovex UK. Iain has over 25 years healthcare research experience in both client and supplier roles, along with a wealth of experience in market research, client service and customer development.
Asif Javed, Group President, commenting on the appointments said, "Medefield's unique global physician assets, outstanding client satisfaction and innovative services, such as MedeQual, have led to dramatic growth over the past several years. Both Drew and Iain are dynamic leaders whose knowledge and experience make them valuable additions to our team. I'm confident that Drew and Iain will lead our US and UK businesses to continued growth in services, clients and quality."
About Medefield
Medefield is the world's leading provider of global physician and related HCP fieldwork services. Our global respondent community delivers unrivaled physician recruiting capabilities - direct relationships with over a half million physicians in over 100 countries. The Medefield team of more than 100 professionals is committed to the relentless pursuit of improving on our industry-leading client satisfaction. Our services include recruiting and data collection for online quantitative, MedeQual and traditional qualitative healthcare research.
Contact
For more information about Medefield, please contact Drew Seath in the US at +1-203-557-0716, Iain Findlay in the UK at +44 (0) 207 665 9245 or see us on the web at http://www.medefield.com.
# # #