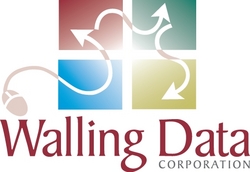 If there's such a thing as positive sticker shock, that's what I had. Thanks to Walling Data's school discounts, AVG was far less expensive than I thought it would be.
Newton, NC (PRWEB) March 25, 2010
Overseeing the reliability and security of Crook County School District's (CCSD) networks - consisting of 1,000 workstations and 18 servers - is a major responsibility for technology coordinator Howard Bjornestad. The 250 staff members and 1,000 students in grades K-12 not only rely on Bjornestad to keep the networks up and running smoothly; they also turn to him for help when they encounter problems with technology issues. All of this means that Bjornestad is always on the lookout for ways to save time.
Until three years ago, CCSD had relied on Trend Micro to take care of its anti-virus needs, but Bjornestad was finding that the maintenance aspect was consuming more and more of his time. He was convinced there had to be a better solution.
"While TrendMicro was keeping all of our machines healthy, it was really hard for me to tell which computers were updated and which needed attention," noted Bjornestad. "I would have to go around to each machine and manually check or update them, which is simply not feasible for 1,000-plus machines – especially when the updates need to be done so frequently. I needed to find a solution with better management functionality."
Bjornestad conducted an analysis of the most popular anti-virus products, looking particularly for efficiencies on the management and maintenance side. Cost was also a consideration, as it always is for educational institutions.
"My research showed that only AVG met all of our requirements," said Bjornestad. "It also had an incredibly easy-to-use central administration console, which looked like it could really save me some time. I was also gratified to see plenty of praise from users as I went through my review process. And the educational pricing was the icing on the cake."
To validate his selection from a security perspective, Bjornestad tried out AVG's free consumer product on a personal computer and was sold on the product's effectiveness after just a few days.
Walling Data fulfils the AVG promise – and then some!
After making the decision to migrate CCSD's network to AVG, Bjornestad set out on the hunt for an appropriate distributor.
"I came across Walling Data early in my search, and was impressed by the great reviews of their pricing and customer service," he noted. "Walling Data was tagged as the top AVG distributor in the country, so I knew they had to be doing something right. I gave them a call and found out quickly why so many folks like doing business with them."
Bjornestad requested a quotation for 800 two-year licenses of AVG Anti-Virus Network Edition. "I thought I was dreaming when I saw the bottom line," he said. "If there's such a thing as positive sticker shock, that's what I had. Thanks to Walling Data's school discounts, AVG was far less expensive than I thought it would be."
And that was before he then learned that, by purchasing through Walling Data, CCSD was eligible for free and unlimited phone and remote support for the duration of the license agreement. "When I saw that, it was a done deal," recalled Bjornestad
Three years on, he is still convinced he made the right decision when he went with AVG. The district is now upgrading to the latest version, with the help of a little of that free support.
"AVG 8.5 does an excellent job at protecting our network. I wouldn't hesitate to recommend AVG and Walling Data to anyone who needs a robust, cost-effective anti-virus solution."
About Walling Data
North Carolina-based Walling Data, North America's leader in security software distribution, is the nation's first and highest volume distributor of both AVG Internet Security and avast! Internet Security products. It is widely recognized for providing unlimited, expert, US-based technical support services at no additional charge for its base of more than 100,000 reseller and end user customers. The company was founded in 1994 by Luke Walling. Learn more about Walling Data's distribution capabilities for your product line, or become a customer at http://www.wallingdata.com. Learn more about AVG Internet Security products at http://www.avgantivirus.com.
About AVG Technologies
AVG is a global security solutions leader protecting more than 110 million consumers and small business computer users in 167 countries from the ever-growing incidence of web threats, viruses, spam, cyber-scams and hackers on the Internet. Headquartered in Amsterdam, AVG has nearly two decades of experience in combating cyber crime and one of the most advanced laboratories for detecting, pre-empting and combating Web-borne threats from around the world. Its free online, downloadable software model allows entry-level users to gain basic anti-virus protection and then to easily and inexpensively upgrade to greater levels of safety and defense in both single and multi-user environments. Nearly 6,000 resellers, partners and distributors team with AVG globally including Amazon.com, CNET, Cisco, Ingram Micro, Play.com, Wal-Mart, and Yahoo!. More information at http://www.avg.com.
###