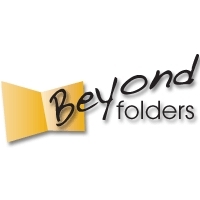 Melville, NY (PRWEB) March 26, 2010
Esselte - a leading provider of workplace organization solutions and office products, under its premier brand Pendaflex - is pleased to announce the launch of the Beyond Folders™ Community (the BFC), a virtual meeting place to learn and dialogue about working and living more efficiently.
The BFC evolved from surveys conducted at industry conferences, workshops and get-togethers nationwide. In these forums, administrative professionals, knowledge workers and people based in small and home offices shared their common interests in and concerns about:

Workplace organization
Personal productivity
Business communications
Time management
Work-life synergy
They also expressed their common desire to explore these topics on their own time through online channels.
As they shared, Pendaflex listened.
Having hosted the popular I Hate Filing Club™ for over 25 years, Pendaflex already knew that great ideas and inspiration ignite when people with common needs, interests and concerns congregate in a positive learning environment.
With this awareness, Pendaflex designed the Beyond Folders™ Community as a network of neighborhood gathering places. This community is open 24/7, making it easy for people to drop by and participate wherever and whenever they like.
At the Beyond Folders™ blog, a team of experts posts fresh insights on working and living more efficiently. The blog is a conversation hub and readers can subscribe to it for content updates and offer their perspective through a comments area.
Community members can also engage with - and learn from – each other on our Twitter and Facebook pages. To expand the group experience, the community gathers in inboxes monthly with the Beyond Folders™ Community News and weekly through inspiring Beyond Folders™ Moments.
For more on the Beyond Folders™ Community, please visit pendaflex.com.
Esselte Corporation is the North American business of the Esselte Group, one of the world's premier manufacturers of organizational solutions. The Esselte Group is a $1 billion office products company with subsidiaries in 31 countries and distribution in more than 120 countries. Esselte Corporation's products are sold in North America under the Pendaflex®, Oxford®, Leitz® and Rapid® brands.
###