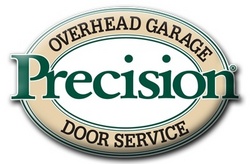 That's why we have made it easier for our clients and potential clients to find us on the Web.
Pittsburgh, PA (Vocus) March 29, 2010
Precision Garage Door is changing their domain name from garagedoors-pa.com to pittsburghgaragedoors.com. The first thing that sticks out here in the original is the dash and abbreviated state. When surfing for a garage door, Pittsburgh, PA residents are more likely to "Google" the phrase "Pittsburgh garage doors" which would bring up the Precision Garage Door link.
"Visibility on the Internet is everything when trying to drive new customers into your business," says owner, Dan DeSantis. "That's why we have made it easier for our clients and potential clients to find us on the Web."
A domain name that describes the business is a great way to move traffic to the site. When people research on-line for garage doors, Pennsylvania company, Precision Garage Door, will be at the forefront of the search. And, when they need to recall their search, they don't have to remember the name of the business. This is especially important for new customers because the descriptive domain name may be easier to remember than the company name.
"Once customers have found us, our work will speak for itself and it will build our brand," says DeSantis. "But, they have to find us first."
Back to the dash in the original name- it is like a block in the memory process and makes it harder to recall the domain name. The more complex or unusual the domain name, the less likely it will stick with the Internet surfer. There are many garage PA companies on the Web and Precision Garage Door is striving to stand out and build a reputation in the community. This new domain name helps them connect with their customers.
Once they find the company, here is what garage door PA shoppers will find on the Website:

Garage door design tool
Safety tips
Replacement door product listings
Opener product listings
Repair information
How-to videos
Contact information for all service locations
List of all certifications, memberships, awards and special offers
"We want to provide the best possible customer service and making sure our Website is on target with what are clients are looking for is very important," says DeSantis. "I think our customers will find it easy to find and easy to navigate for all of their garage door needs."
Precision Garage Door of Pittsburgh, PA is a full-service garage door company specializing in installation, repair, replacement and maintenance of garage doors and garage door openers. Pittsburgh and Western PA business and homeowners have trusted Precision to service their garage door since 2000. For more information please call (800) 892-2689 or visit pittsburghgaragedoors.com.
###