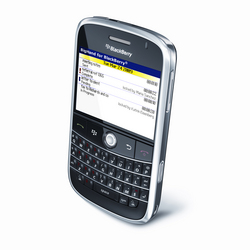 BigHand enables lawyers to be more efficient and our secretaries love it – in fact 90% of secretaries thought BigHand had improved their own efficiency dramatically.
(PRWEB) March 26, 2010
BigHand, the leading voice productivity specialist for the global legal community, has today announced that premier South African law firm Bowman Gilfillan has replaced its standalone dictation equipment with the award winning BigHand digital dictation workflow software. The initial deployment of BigHand workflow technology to 200 lawyers and secretaries in Cape Town and Johannesburg has enabled the firm to save costs and increase the productivity and efficiency of its lawyers and secretaries.
BigHand technology was implemented at Bowman Gilfillan in partnership with The Maynards Group, and included comprehensive skills transfer to key IT personnel over the course of a two week period.
Ken Davidson, Head of Information Technology at Bowman Gilfillan Inc commented:
''We had been using a combination of Olympus and Frisbee standalone systems and felt that introducing an enterprise workflow system would not only make the technology easier to manage, it would also be more beneficial to our users. In the current market there is increasing pressure on firms to be competitive, with quicker turnaround times of voice originated documentation required. It is therefore important that we are as efficient as possible and BigHand is proven to help firms work faster and smarter.
Bowman Gilfillan encourages mobile working to increase productivity however prior to installing BigHand lawyers would record dictation or instructions onto secretaries' voicemails, making the visibility and management of work very difficult. BigHand offers instant submission of dictation via BlackBerry therefore our lawyers can now record and upload voice files from any location, at any time. BigHand enables lawyers to be more efficient and our secretaries love it – in fact 90% of secretaries thought BigHand had improved their own efficiency dramatically. Dictations can now be shared in teams as appropriate and can be re-allocated to secretaries that are less busy than others, resulting in faster document turnaround times and optimization of secretarial resources. This powerful workflow capability of the BigHand technology is where we anticipate a significant return on investment. An immediate success we have seen has been the use of the Olympus devices to record meetings and arbitrations in high quality, compressed audio files and to have these efficiently stored and transcribed in the BigHand workflow.
BigHand is one of the best projects I have worked on. The product is rock solid; it has never been unstable or not provided the firm with the required functionality. Project management and delivery of training from BigHand and Maynards has been excellent. We have recently also undertaken several other large IT projects and even though BigHand started as a smaller project, the service we have received with this BigHand leading edge technology has been comparable – a great result for the firm.''
Contact:
Jo Beckwith, BigHand. Email: jo(dot)beckwith(at)bighand(dot)com Tel: 0044 20 7940 5946
Paul Burton, The Maynards Group. Email: pbu(at)maynards(dot)co(dot)za Tel: 27 83 700 8216
About BigHand
BigHand is based out of Chicago, London, Sydney, and Toronto. BigHand is a Microsoft Gold Partner, BlackBerry ISV Partner, and was voted as 'Dictation System of the Year' at the 7th Annual Law Technology News (LTN) Awards 2009. BigHand was also nominated at the British Legal Awards 2009 as 'Technology Provider of the Year'. Additionally BigHand won 'Mobile Product of the Year' at the CNet Business Technology Awards 2008 and 'Best of Breed System of the Year' at the Legal Technology Awards for 2008. Further information is available at http://www.bighand.com.
###