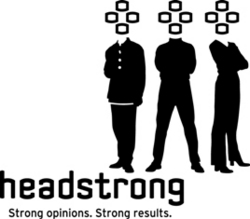 Understand impending regulatory changes around capital adequacy data implications of capital adequacy and learn the best practices around data management for effective risk monitoring
New York, NY (PRWEB) March 29, 2010
In the wake of the current credit crisis, the regulators have shifted their attention towards ensuring the quality and quantity of the capital reserves held by banks. One of the key challenges that financial firms face is determining the optimum level of capital and accurately monitoring and measuring the exposures on a firm-wide basis. This issue can be further attributed to data challenges and IT challenges like latency, disintegrated applications etc.
Join Headstrong, as we discuss and debate these challenges faced by the firms on the compliance and IT front. The webinar will feature Ben Wolkowitz & Predrag Dizdarevic. Ben and Predrag are senior advisors to Headstrong's Compliance and Enterprise Data Management practice respectively. Ben will lay down the impending regulatory changes around capital adequacy. Predrag will touch upon the data implications of capital adequacy and best practices around data management for effective risk monitoring and mitigation.
Ben Wolkowitz's career has been focused on finance and economics. He started out as an Assistant Professor at Tulane University. Deciding to get more involved in policy work he joined the Research Division of the Federal Reserve Board. He was at the New York Futures Exchange and Citigroup before joining Morgan Stanley where he was a Managing Director in the Fixed Income Division. Retiring in 2000, he set up a consulting company, Madison Financial Technology Partners and became a Senior Advisor to Headstrong, a position he holds currently.
Predrag Dizdarevic is a Senior Advisor at Headstrong, Managing Partner of element22 and an established subject matter expert in enterprise information management. Predrag was formerly a Partner and Executive Vice President at Capco, member of the Executive Management Committee and Head of Capco Reference Data Services and Solutions.
Date: Thursday, March 31st 2010
Time: 11:00 AM – 12:00 Noon EST
Registration: http://www.headstrong.com/event/invite-Implications-of-Capital-Requirements-in-a-Changing-Regulatory-Environment.html
Charges: Free of cost, prior registration required
# # #