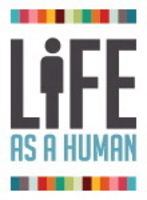 "We're a new media direction in a crowded and confused space — and we're making a mark."
Victoria, BC (PRWEB) March 31, 2010
Life As A Human has begun. Less than two months after its birth on February 1, 2010, http://www.lifeasahuman.com, the lifezine that "celebrates, explores and discusses the experience of being human," has rocketed into the top 15% of North American internet sites.
"With the world becoming smaller everyday, the stress level and the bad news grows exponentially. We need perspective," says Life As A Human President Gil Namur. "Major media has its job to do to focus on the large and powerful issues facing humanity. While those stories need to be told, we also feel that as the world comes closer together we need to look at the micro level of life as well."
Life As A Human Editor-in-Chief Kerry Slavens says that with the squeeze on print journalism, writers have been hungry for credible publishing venues that allow them greater creative latitude.
"Our writers are excited that they can expand beyond standard news format and still reach a wide audience to showcase their work. We're not about volume — we're about quality," says Slavens.
"We're a new media direction in a crowded and confused space — and we're making a mark."
Life As A Human blends the work of traditional journalists with the voices of bloggers like Hippy Urban Girl and Schmutzie, who has launched the Canadian Weblog Awards. "It's an exciting time to be in publishing because our circulation is the world," says Slavens.
She says Life As A Human's founding team, which hails from Victoria, British Columbia, is "not focused on the geographic location of our laptops. We want to weave in voices of people in all parts of the world, from diverse cultures, on anything and everything that relates to being human — the good, the tragic, the enraging and the enlightening."
Some of Life As A Human's 40 authors include:

Steven Erikson: best-selling fantasy author of the Malazan Empire series of novels
Mary Black Bonnet: artist and writer; member of the Sicangu (Rosebud) Lakota Nation
Heather Vale Goss: journalist, interviewer and freelance writer also known as "The Unwrapper"
Jody Paterson: journalist with 27 years experience writing for B.C. daily newspapers
Bill Weaver: media strategist, journalist, founder of Media that Matters, and Peabody Award-winning filmmaker
David Lennam: journalist with CBC Radio
David Sly: Australian travel and adventure writer
Alison Skelton: shaman and artist
Visit http://www.lifeasahuman.com or check us out on http://www.quantcast.com/lifeasahuman.com and see our latest ranking in the top one million internet sites. Follow us on Twitter: http://www.twitter.com/lifeasahuman
###