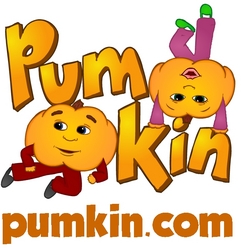 Online education for kids is a very exciting space to be in. Children love to use computers and research shows that they learn very well online because they tend to focus so well. Pumkin is an engaging and colorful world that engages and stimulates kids.
Beverly Hills, CA (PRWEB) March 28, 2010
Pumkin Online English allows children to learn English from the comfort of their homes. A unique combination of English learning videos, cartoons, games and worksheets makes for a very effective English language learning tool. The creators of Pumkin Online English are all experienced English teachers and their call to action was to make English learning more fun for young children.
"We felt so sorry for the kids as they struggled through these really boring English text books. We decided to make an English language curriculum that was more fun and engaging so that children could actually enjoy learning English" - Founder of Pumkin Online English
That was in 1999 and a team of university friends began writing the Pumkin Online English language learning course. By 2005 they had written a four year ESL course and had more than a thousand students in Pumkin schools. At that point they decided to transcribe their English learning curriculum to new media platforms and the result is Pumkin Online English. To visit Pumkin Online English just click on http://www.pumkin.com/learn-english
Pumkin Online English teaches five key ares of English learning acquisition including listening, speaking, reading, writing and conversation. For more details on the specific English language taught on the service you can visit the http://pumkin.com/learn-english-language/products/english-language-skills section of the website.
The founders claim that they were lucky to be in the right place at the right time regarding the growth of online English learning. They are based in Taiwan and say that with China and India the demand for online English is explosive and that if they can tap into just 1% of the potential target market, middle class Asians with kids and broadband access, that their start up is bound for great success.
Mark Pemberton the Founder and CEO of Pumkin says, 'The vision that the founders share is to make English learning more fun for kids. We hope to be able to deliver quality education to children at great value. We also hope to be able to keep making children laugh and enjoy learning English for the rest of their lives.'
###